Pic taken at Maxims hotel lobby Dec. 11, 2009. Brunch at Mercado, Resorts World Manila. Won P150 at a slot machine...I am not really a serious gambler, just enjoying the sights of those slot machines. It also reminded me of my visit to Atlantic city, New Jersey circa 2003 !



We ate breakfast or should I say BRUNCH at the Resorts World Manila today Dec. 11, 2009. Photo taken at the Maxims Hotel lobby (with Christmas Decor) Resorts World Manila.



Pic taken at Resorts World Manila near the entrance to the casino. Pic taking inside casino is not allowed. Had BRUNCH at Mercado, Resorts World Manila Dec. 11, 2009. Ate more on fruits and veggies should do me for the rest of the day, feeling light and not heavy.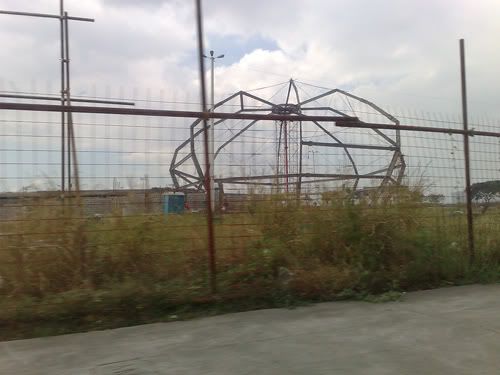 This is the Globe that is currently underconstruction located at the Rotonda near Resorts World Manila and NAIA Terminal 3. Pics taken Dec. 11, 2009 on our way to Resorts World Manila. Could this Globe be similar to the one seen in SM Mall of Asia ? the developers are quite serious into making the place the next tourist attraction.

Okay, Resorts World Manila isn't completely done yet. Its 2nd and 3rd floor, the GRand theater and the Grand Mall has yet to open sometime next year. Resorts World Manila is one big playground for us locals and tourists but what really excites me is the start of the groundwork construction of Resorts World Bayshore City at the reclaimed land near the SM MAll of Asia. Resorts World Bayshore City is the name given to the second integrated resort which will be built and operated by the Travellers Aliance Group and Star Cruises starting hopefully in February 2010 !


Sphere: Related Content