Aling Dionisia Pacquiao attended for the 1st time her son Manny Pacquiao's Press Conference with Ricky 'The Hitman' Hatton. Foreign media gathered around her and Aling Dionesia Pacquiao was all smiles and waved graciously.

Also in the video is about Bob Arum's correcting the error when he mispronounced Chavit Singson's name last December 2008.

Video fro 24 Oras aired April 30, 2009



Snapshots from the video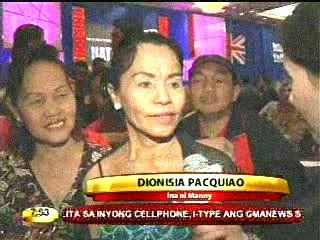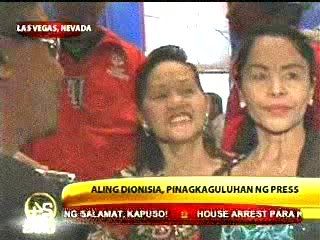 CONTINUATION of this article by clicking this link (More VIDEOS and SNAPSHOTS)......