Finally it's here. Celebrity chef and world traveler Anthony Bourdain has been pressured since the beginning of his show to travel and visit the Philippines. He has visited almost all places in 'A Cook's Tour' and now, 'No Reservations Now' except to the Philippines. Anthony Bourdain finally visited the Philippines last October of 2008 and its showing will have its premiere on Monday Feb. 16, 2009...in the U.S., hopefully it will be shown here in the Philippines too. Places he visited in the Philippines are Binondo street foods, Cafe Ysabel owned by Judy Ann Santos, Pampanga's rare delicacies and Cebu's finest LECHON !

Here's a trailer of Anthony Bourdain's No Reservation Philippines



Snapshots from the trailer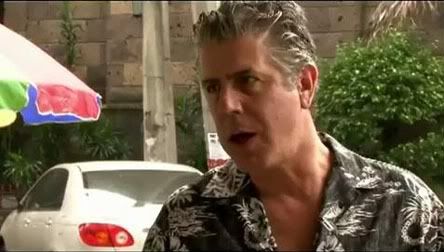 Anthony Bourdain with chinoy Ivan Dy sampling 'Chicken Balls' or was it fish balls?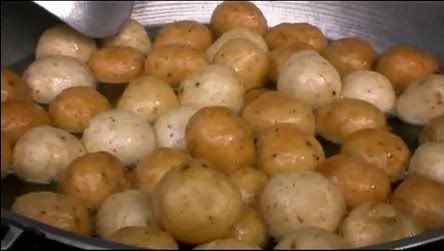 Anthony Bourdain: "yum !"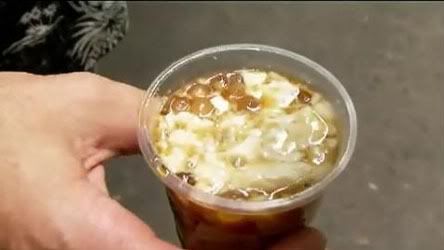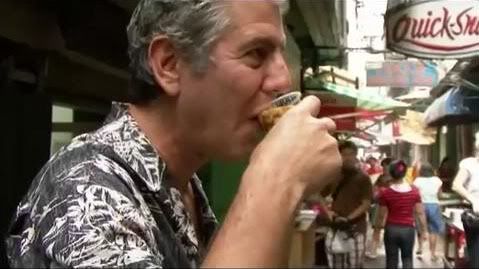 Taho
Anthony Bourdain: "bean curds"



Pancit Palabok
Anthony Bourdain: "orange noodles" "short noodles" "not the greatest thing for me but good"

It's good thing that Mr. Bourdain didn't redo a balut scene in this show, he had already tasted balut in Vietnam! afterall Anthony Bourdain himself told his Pinoy hosts on doing balut again "been there, done that" or "that's too yesterday". Not all Filipinos eat balut, I know I don't. - DCRJ

Sphere: Related Content