1968 Classic Pilipino Comedy Film, spoof of Sean Connery's 'You Only Lived Twice'.

A group of wacky secret Agents heads up for training for battle against the evil doer in the Philippines.

In this scene, under the training of Karate expert Black Jack (Bernard Belleza), Pugak (the bald guy) shows what he can really do to break up the two hollow blocks.

Also in the cast Tugak (aka Peck Pinon), Tintoy, Pabo, Cachupoy, Ponga, Jerry Pons (Jerry Lewis of the Philippines), Manok, Don Pepot



Snapshots from the video clip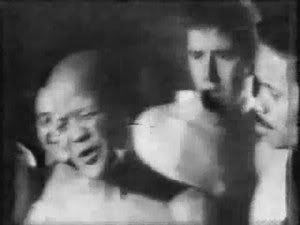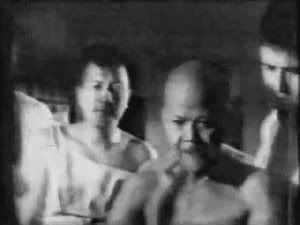 I remember this film which was shown on TV in the afternoons during my childhood years. To me, this is the golden years of comedy in films and it seems that local comedy films are much funnier in those days. Physical comedy at its best. I truly miss the zany antics of Pugak, Cachupoy, Apeng Daldal, Pugo, Bentot, Balot, Tintoy and Chiquito.

Sphere: Related Content