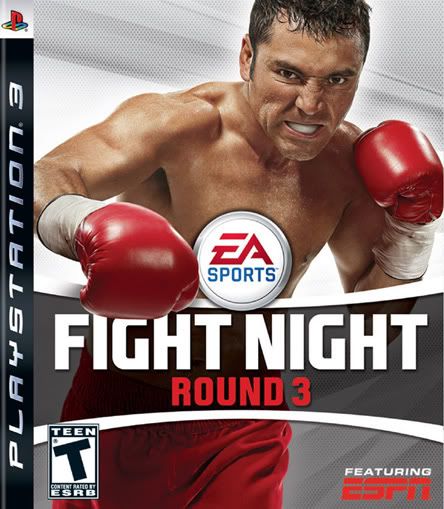 Last year's cover of EA Sports Fight Night Round 3 (2008) is none other than Oscar 'the Golden Boy' De La Hoya. On December 2008 Oscar Dela Hoya was beatened to a pulp by the Filipino legend Manny 'Pacman' Pacquiao. Not only was Oscar Dela Hoya defeated but was defeated convincingly with a TKO victory by the mighty Pacman.

News articles heralded Manny Pacquiao as the 'new Golden Boy' dethroning Oscar Dela Hoya. It gave me excitement by just thinking that Manny Pacquiao will soon grace the cover of the popular boxing video game called Fight Night by Electronic Arts in 2009.




Well, to my disappointment, Manny Pacquiao isn't chosen to be the cover of this year's Fight Night Round 4 (2009), instead EA Sports chose the legendary Muhammad Ali with Mike Tyson. Reasons that I could think of perhaps Manny Pacquiao haven't yet earned the honors to grace its cover but didn't Manny Pacquiao pulverized Ricky 'The Hitman' Hatton in two rounds a month ago? Manny Pacquiao didn't just defeated Ricky Hatton, Manny totally outclassed The Hitman. If there should be a well-distinguished fighter in 2009 it might as well be Manny Pacquiao on the cover of EA Sports Fight Night Round 4. What do you think ?



...and all they could do is make an ugly rendering of the likeness of Manny, observe the photo above and you could well notice the roughly mean and tough imagery of the Pacman which is a far cry from the actual humble face of the Pacman. Well, you can't win 'em all.


Sphere: Related Content