The video was released by Michael Jackson's concert promoter. The video shows Michael Jackson vigorously doing a song-and-dance routine for his upcoming concert in London just 2 days before his death. The video supports the accounts that Michael Jackson was in good health.



Snapshots from the video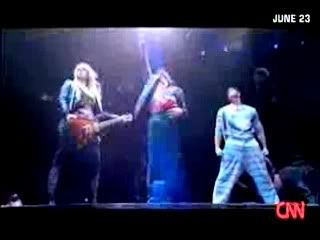 What if Michael Jackson would be alive today, that London concert could have been a tremendous success. Missing Michael Jackson more !


Sphere: Related Content