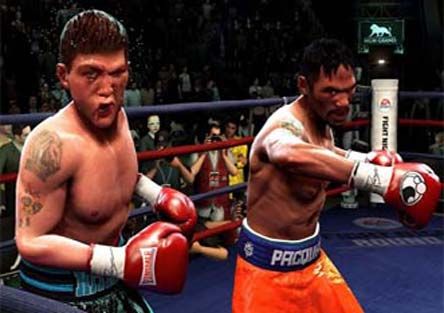 Actual snapshot of EA SPORTS FIGHT NIGHT 4 boxing simulation bout between Manny Pacquiao vs. Ricky Hatton, simulated Manny Pacquiao delivering the right hook knocking down Ricky Hatton. Prediction was done April 30, 2009, two days before the actual bout at the MGM Grand Arena.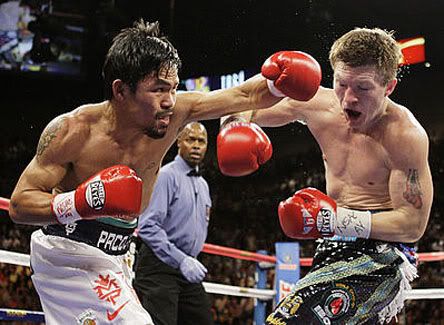 Real life snaphot, Manny Pacquiao delivering the left hook knocking down Ricky Hatton

EA Sports smartly showed the simulated move in promotion of their upcoming computer game FIGHT NIGHT 4, both Manny Pacquiao and Ricky Hatton are represented in the computer game as is the location which is the MGM Grand.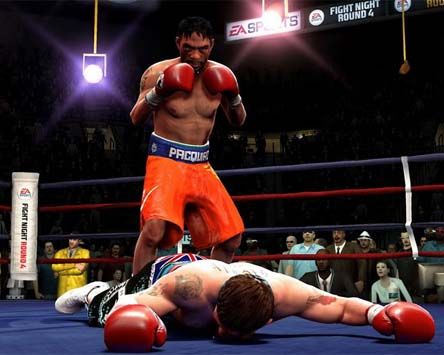 Actual snapshot of the simulated fight, Ricky Hatton down and unconscious.



Actual snapshot of the real-life fight, Ricky Hatton lies unconscious.

Although the simulated fight correctly predicted the outcome, it took 11 rounds for Manny Pacquiao to knock Ricky Hatton out (unlike in the real fight with Manny Pacquiao only took two rounds) and the knockdown was delivered with a right hook in the simulated game unlike in the real fight which was delivered with a left.

I am not sure if Floyd Mayweather Jr. is included in the Fight Night 4 package, that would be an interesting pitting vs. Manny Pacquiao.

reference article : kotaku.com
Sphere: Related Content