Teen star Yasmien Kurdi has filed a sexual harassment complaint against actor Baron Geisler over the actor's "sexually suggestive" acts, her legal counsel said Monday.

Kurdi, 20, arrived at the Philippine National Police Women's and Children's Protection Center at Camp Crame shortly after about 4:30 p.m. to file charges of acts of lasciviousness and unjust vexation against Geisler.

Video courtesy of 24 Oras which aired May 25, 2009


Snapshots from the video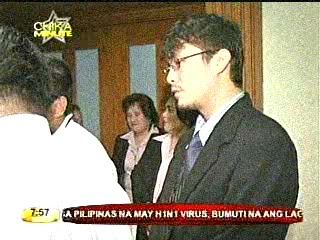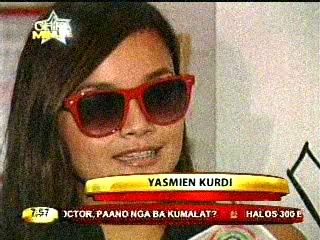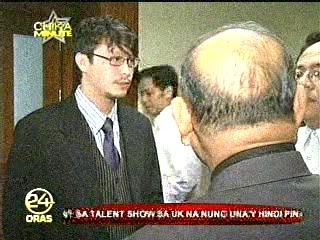 The daughter of showbiz couple Yayo Aguila and William Martinez has also filed charges of acts of lasciviousness against the actor.

Hey Mr. Baron Geisler, when will you put your act together? It's high time this A-hole be put behind bars.

Sphere: Related Content