My post title should be - The Assassination of TERRENCE LEATHER by the Coward JAMES YAP (Purefoods vs. Talk 'N Text: Rumble in the Court) with KRIS AQUINO - VIDEO July 11, 2008 but somebody has already beat me to that title. Okay, I am also referring to the movie starring Brad Pitt and Casey Affleck (The Assassination of Jesse James by the Coward Robert Ford). Actually, it's the case of Talk N' Text import player Terrence Leather throwing the ball in anger to Jondan's face while teammate James Yap sneaks in a kick from behind to Leather's butt then after a short chase by Leather, James Yap still managed to throw a ball via long distance missing Leather by a mile...how classy (with sarcastic grin). It's now known as 'The James Yap Takbo Scandal' hahaha, sorry it's just a joke!

Here's the video of that slight rumble scene and chase scene - Purefoods vs. TNT July 9, 2008 (parang Wile E. Coyote chasing Road Runner, lol!)



Here's a 24 ORAS news video of that incident July 11, 2008 plus Kris Aquino defending her hubby James Yap



Here are some snapshots for your amusement hahaha !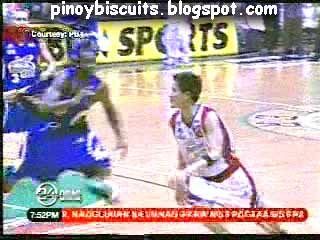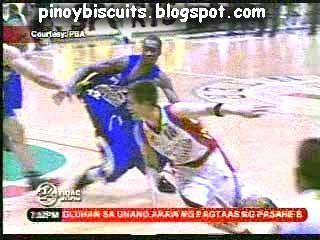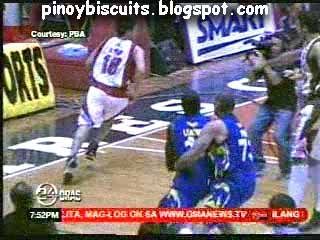 Sphere: Related Content