Bob Arum blamed George W. Bush for the failed ticket sell out at Mandalay Bay Events Center with a rather paltry crowd of 8,362.

Bob Arum says:

"There's one guy you can blame, and that's George Bush, with gasoline prices the way they are, people just can't afford to come in from California."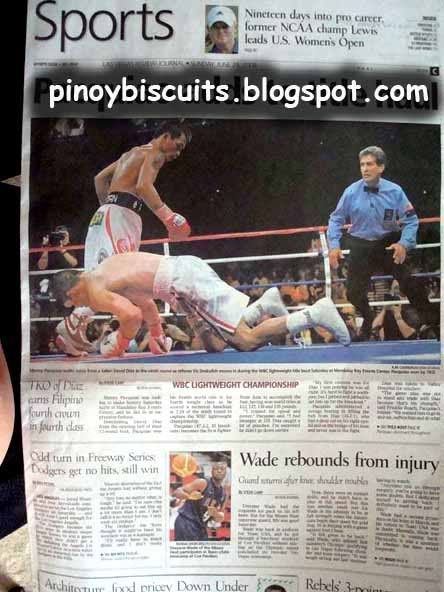 My brother who attended the fight at Mandalay Bay told me that there were many vacant seats at the $ 400 seat level.
Well, my personal views on the low ticket sales could probably attest to the following:
1.
David Diaz wasn't fully supported by the Mexicans because Diaz was born in the U.S. thus making him a U.S. citizen despite his father being a Mexican. Mexican national anthem wasn't played before the fight yet still a number of Mexicans waved the Mexican flag at the Mandalay Bay.
2.
Only a number of Filipino celebrities showed up at the Mandalay Bay. Regular Filipino celebrities seen usually in a Pacquiao fight but were absent this time around : the late Rudy Fernandez (obviously) and wife Lorna T., the Gutierrez family - Eddie and Richard Gutierrez and Annabelle Rama (busy at the premiere of 'My Monster Mom'), Jestoni Alarcon (opted to view the fight in a Philippine cinema), Edgar Mortiz, Bong Revilla and Lani Mercado, Jude Estarda, Cogie Domingo etc.
3.
Many Filipinos in the U.S. opted to watch the fight at HBO pay per view in the comfort of their homes. Filipinos in the Philippines who used to go to Las Vegas to watch the fight opted to see the fight in Philippine cinemas probably due to hard times in the Philippines.
So, what do you think ?
I wonder if the Pacquiao-Diaz shirts sold like hotcakes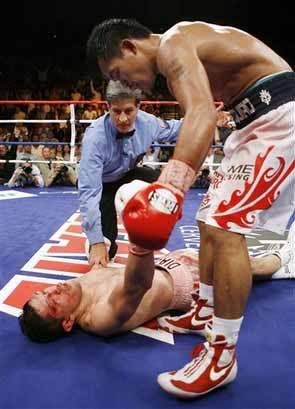 Compassionate Manny, idol !
Sphere: Related Content