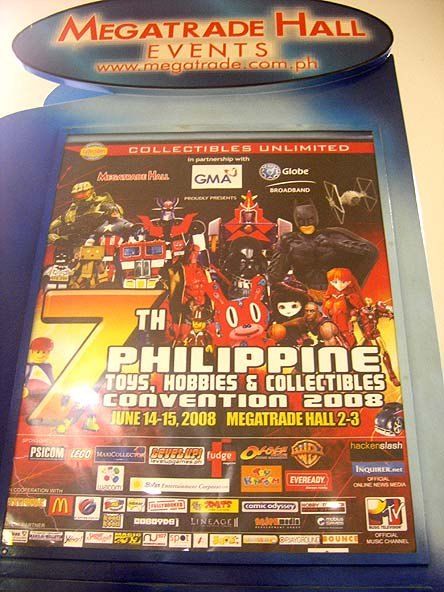 Before we watched the THE INCREDIBLE HULK at SM Cinema 1 at SM Megamall we first went to the 7th Philippine Toys, Hobbies & Collectibles Convention at the Megatrade Hall 2-3. Entrance fee costs P80 without discounts for senior citizens and children, an issue that should be dealt with the organizers of the convention. The 80 pesos entrance fee is acceptable because you'll find countless toys and collectibles that were priced lower than the usual finds seen in Toy Kingdom or any other toy stores in the country.

This awesome chick is already worth the price of admission hehehe




Well, I gotta have a photo-op with Her !




There are countless toys, action figures, life-size figures that are for exhibit and some are for sale at a cheap price while some prices were stiff but what really caught my attention is this 'Beatles' pomade probably were sold in 1966 in promotion with the Beatles concert here in the Philippines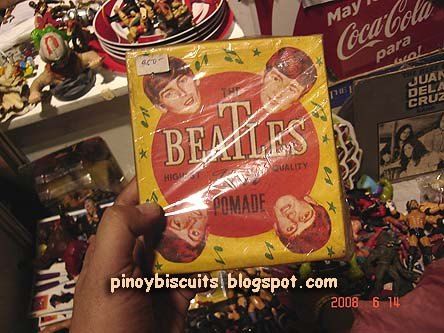 and here's a 'Beatles' cellophane tapes still in its original cardboard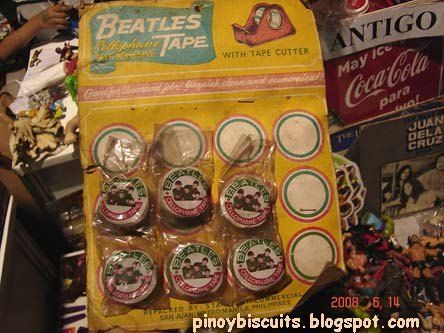 Here's a cute chick probably from the game Ran Online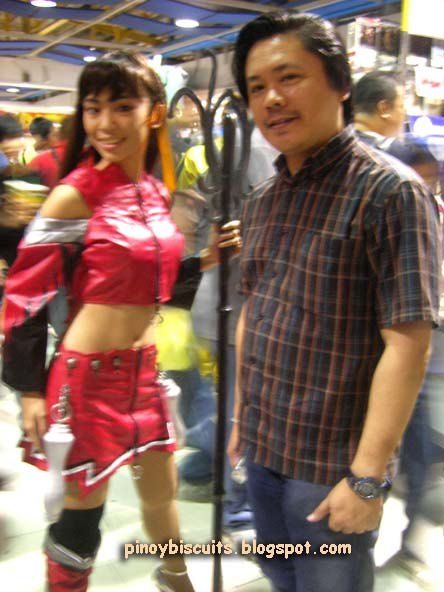 A spartan from the movie '300', more like a '200 pound' chubby man




a minuscule Vader




Asian Jedis ? some stormtroopers at the back with a clone trooper anachronistically joined in with the 'episode IV' stormtroopers




the villain from the Marvel universe




hmmm, from World of Warcraft ?




Michael Jordan bust complete with 'sweat' effects, Jack Nicholson as the Joker with Batman at the back




a stormtrooper who obviously seen a lot of action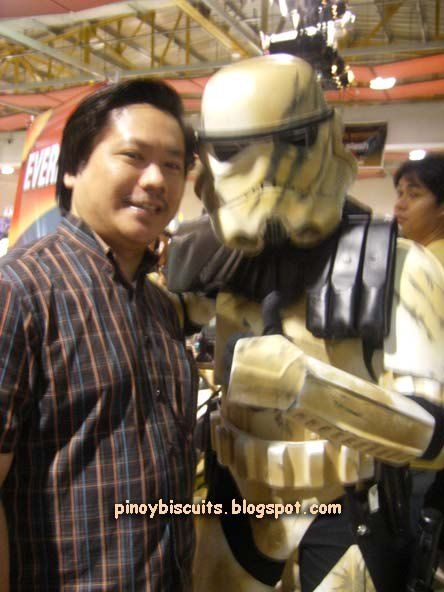 Sphere: Related Content