I missed the Bulagaan portion at Eat Bulaga until now, now billed as Bulagaan 2008 returns to Eat Bulaga last June 7, 2008 Saturday. Here are the complete videos I personally recorded on June 7, 2008 Saturday and uploaded to YouTube. The Vic Sotto and Jose tandem returns with its popular tune 'Sing-A-Song'. The addition of Diana Menezes livens up the Bulagaan even more.

Here are some snapshots from the videos...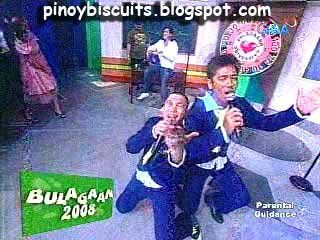 The return of the 'Sing-A-Song' tune and the Vic Sotto and Jose Tandem



Bulagaan has a new classmate in the form of sexy and alluring Diana Menezes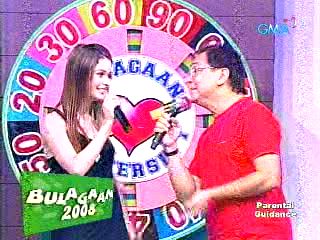 a warm welcome hug from Joey de Leon...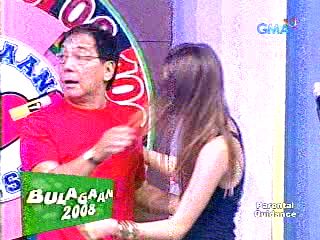 If I were Joey I too would get carried away hehehe

Here are the videos...

Part 1/3



Part 2/3



Part 3/3


Sphere: Related Content