The Rebirth of the Record

Criminal Records, an independent music store located in the Little Five Points area of Atlanta, Georgia, has been hearing about the death of vinyl for the last twenty years. "Records. They're old news," said Mel Pinson, a store manager, explaining the music industry's long-prevailing attitude. "But when you see young kids and college students flipping through the racks, carrying out three or four albums, and new stuff like Radiohead, Black Keys and Portishead is moving like crazy, something is going on."

What's going on is a 36 percent jump in vinyl shipments from 2006 to 2007, according to the Recording Industry Association of America. In a time when the music industry is bleeding cash, with labels folding and CD sales down 19 percent from last year, the growth rate of vinyl has provided a steady pulse of positive news for music retailers. In January 2007, vinyl albums accounted for less than 7 percent of Criminal Records' sales. Less than a year-and-a-half later, vinyl sales were up to 15.6 percent. Criminal Records isn't alone. Nielsen SoundScan reports vinyl sales shot up 15.4 percent last year, reversing a seven-year decline, and could reach $1.6 million this year.

Retailers are moving to capitalize on the trend. Amazon.com now offers over 150,000 titles on its vinyl-only store, launched last year. You can even get albums at Best Buy now, which is testing out vinyl sales in some stores. Here are five LPs we promise you won't find there.


#1. "That'll Be the Day/ In Spite of All the Danger," The Quarrymen (1958) -- $180,000-$200,000

According to a list of UK's most valuable records of all time, the top spot goes to The Quarrymen, a little Liverpool skiffle band that featured Ivan Vaughan on bass. Mr. Vaughan introduced his schoolmate John, who formed the outfit, to another friend, Paul, who joined the band a few weeks later. The 10-inch acetate -- which featured the first ever recording by the quintet that would launch The Beatles -- includes a cover of Buddy Holly's "That'll Be the Day." The other single is an original composition that McCartney co-wrote -- interestingly, not with Lennon, who sings lead vocals on both songs, but rather George Harrison. The one existing copy of the 1958 gem is owned by Paul McCartney and worth a reported 100,000 pounds. McCartney included a digitalized re-recording of it on 1995's Beatles Anthology Volume 1.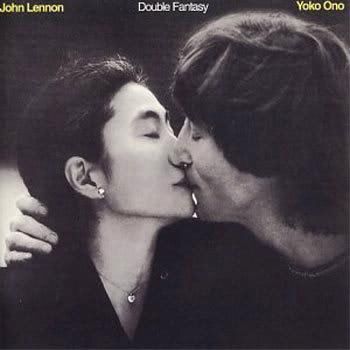 #2. Double Fantasy, John Lennon (1980) -- $150,000
On December 8, 1980, John Lennon signed a fan's copy of his Double Fantasy album. Five hours later that fan murdered the peace-loving icon outside the entrance of the Dakota Building. The record was found at the crime scene and later used as evidence at assassin Mark Chapman's trial -- his fingerprints were lifted off the cover. In 1999, autograph dealer Moments In Time sold the LP for an auction record $150,000. Good news: the dealer has put it back on the block for around $600,000.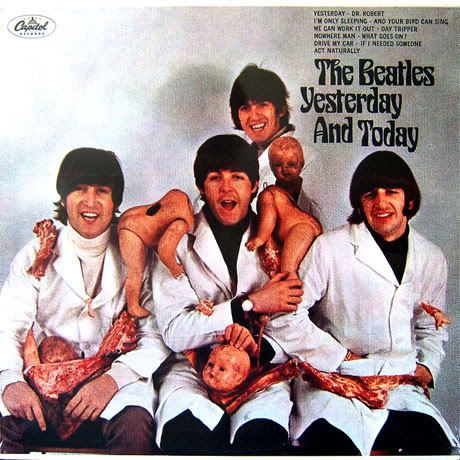 #3. Yesterday and Today, The Beatles (1966) -- $45,000-$85,000
In 1966, record company Paraphone recalled the album after retailers freaked over the cover art: the Fab Four dressed in butcher smocks, covered in baby parts and raw meat. The Holy Grail of what's become known as "The Butcher Cover" record is the Livingston collection, named after the 1960's Capitol Records President Alan Livingston, who signed the Beatles. Livingston stowed away a box of 24 sealed Butcher albums in his home, only to be brought to light twenty years later by his son. According to at least one Beatles memorabilia site, the value of the Livingston LP has tripled in the past years with the price for a single stereo copy hitting $85,000, with the market value for the entire collection approaching a million dollars.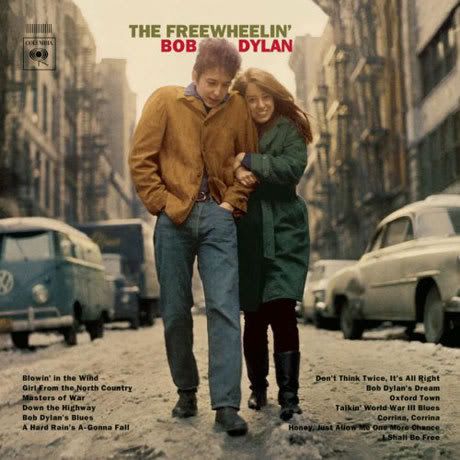 #4. The Freewheelin' Bob Dylan, Bob Dylan (1963) -- $10,000-$40,000

Considered by many to be the most valuable U.S. album, it contains four tracks that were ultimately deleted from its final release in 1963 -- "Talkin' John Birch Society," "Let Me Die in My Footsteps," "Rocks and Gravel," and "Gamblin' Willies Dead Man's Hand." A number of these original copies were accidentally released into circulation with restamped labels. Today, mono copies likely sell in the high $10,000s while the two existing stereo copies fetch upwards of $40,000.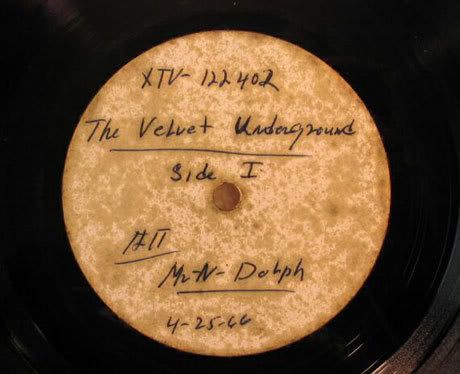 #5. The Velvet Underground & Nico, The Velvet Underground (1966) -- $25,000

Montreal resident Warren Hill's first attempt to sell his rare album on eBay turned sour when the winning bid of $155,401 in December 2006 turned out to be a fake. Before you brand Mr. Hill a schlimazel, consider that he bought the 12-inch acetate for 75 cents at a New York City flea market in 2002. A real buyer finally came forward, shelling out $25,000 for the fabled Warhol LP, which features different versions of the final release in different order.

article source : Esquire.Com


Sphere: Related Content