Did you know that fuel consumption in all types of vehicles are burned only 80% when you step-up the gas pedal ? and the remaining 20% becomes pollution. Well, that 20% can now be used as fuel consumption courtesy of a Philippine Patented Fuel Saving Device called the Aeronox...hmmm sounds like a video game title ! Filipino inventor Erano Evangelista invented the Aeronox and now will be used by a number of countries which includes the U.S. particularly the State of California approved by muscle man and Governor Arnold Schwarzeneger. Go Pinoy ! Here's a video from 24 Oras aired October 16, 2008 on TV



Some snapshots from the video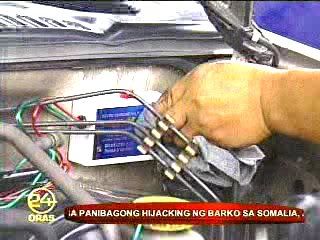 You gotta love the ingenuity of the Pinoys man !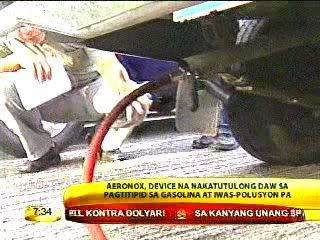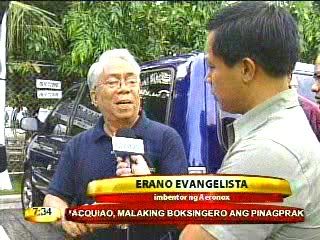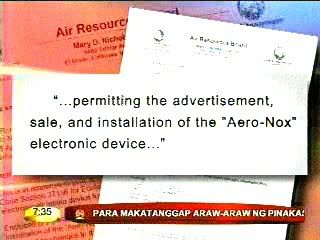 Sphere: Related Content