A friend sent me this email entitled 'Francis Magalona Story', I immediately looked into it but found out it's not his story in a nutshell but a series of photos (obviously screen captured from Francis M. website) and chronological write-up of a bone marrow extraction from Francis M. inside the hospital. Francis M. was diagnosed with leukemia prior to all of that. Just in case nobody hasn't sent you the email yet here are the screen captured shots...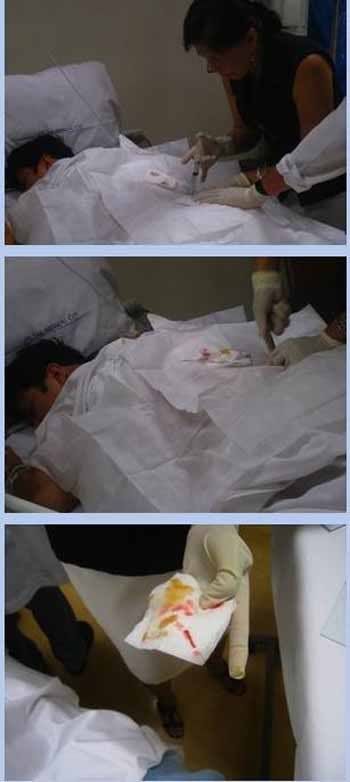 When you hear the word bone marrow, the first thing that comes to mind is 'bulalo'. That's the delicacy that I really love to eat every now and then.

Little did I know that one day my own bone marrow would be extracted. It is quite painful, especially the anaesthesia part, when it is injected. The extraction itself is stressful because even if my backside was numb, I could feel the steel hitting bone.

I even have a hard time looking at these pics that Maxene took because, the screwdriver thing just looks so scary.

Dra. Ona and Dr. Sabado did this extraction (of my bone marrow and piece of bone) on Aug. 6, my second day @ Medical City.

The red strip that looks like spaghetti, is my bone, the yellow stuff is my marrow.



Photography by Maxene Magalona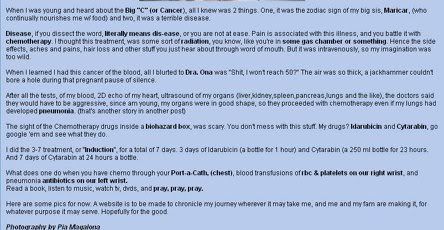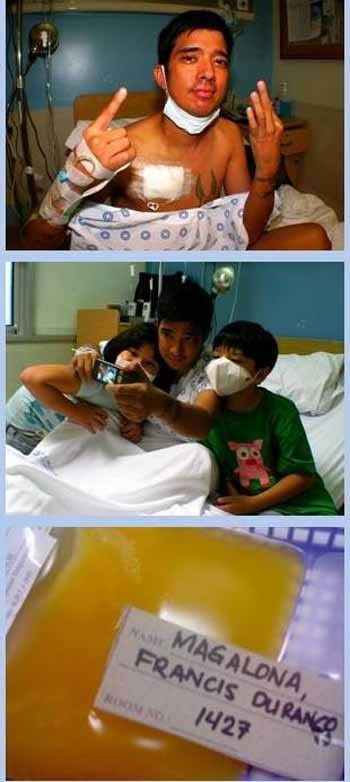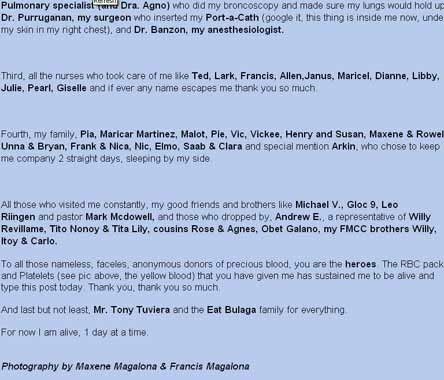 *****
Francis M is now out of the hospital and will soon return to Eat Bulaga. Watch for it.

Sphere: Related Content