Remember the Iron Man scene where Tony Stark, after recovering from circulatory shock due to the removal of the repulsor device on his chest by Obadiah ?. And before taking off as Iron Man...James Rhodes (Terrence Howard) watch with glee on Iron Man's glistening suit of armor...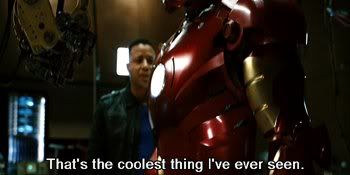 James Rhodes: "That's the coolest thing I've ever seen!"



James Rhodes: "you need me to do anything else ?"



Tony Stark: "just keep the skies clear"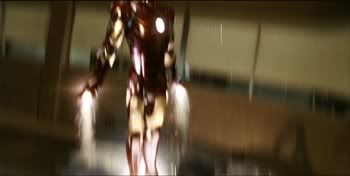 James Rhodes: "damn!"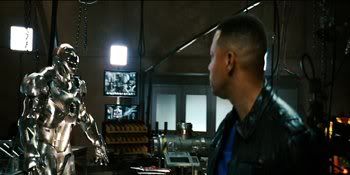 he pauses, takes a look at the other suit, obviously wondering if he'll wear the suit or not (giving movie audiences a future glimpse of James Rhodes soon-to-be Iron Man's sidekick WAR MACHINE in the comic books)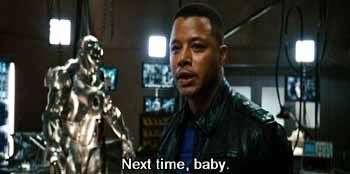 he decided : "next time, baby"

Well, there won't be a next time, baby ! at least not for Terrence Howard who played James Rhodes in Iron Man. Don Cheadle replaces Terrence Howard in Iron Man 2 (the 2010 sequel).

"It was the surprise of a lifetime," the actor and musician told National Public Radio on Tuesday. "There was no explanation, (the contract) just up and vanished."

Howard said he read news reports that money was the issue, saying the contracts he signs apparently "aren't worth the paper that they're printed on sometimes."

Cheadle assumes the role of James Rhodes, a character that becomes Iron Man's sidekick War Machine in the comics, according to The Hollywood Reporter. Robert Downey Jr. will reprise his role as weapons mogul Tony Stark.

I sometimes wonder about the politics of Hollywood. The Iron Man franchise won't be seamless without Terrence Howard, I just can't suspend my disbelief if I ever saw Don Cheadle who happens to have a different James Rhodes face in the sequel, damn baby ! no.
Sphere: Related Content