Photos courtesy of Dr. Ed dela Vega of Philboxing.com

Wednesday LA Time (October 8, 2008), just a day after the "Dream Fight" six city tour concluded, Manny Pacquiao reported to the Wildcard Gym to begin his serious training leading to his December 6th rumble with Oscar de la Hoya.



Pacquiao doing the mitts with Roach at the Wildcard Gym in Los Angeles October 8, 2008 Wednesday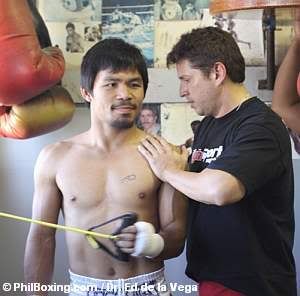 Pacquiao (L) with conditioning coach Alex Ariza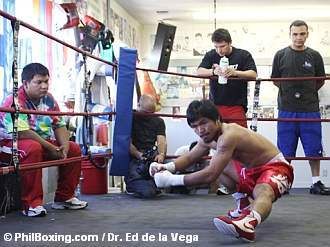 Pacquiao doing the stretching.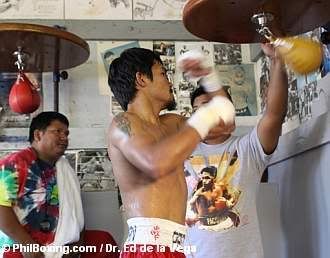 Pacquiao doing the speed bag.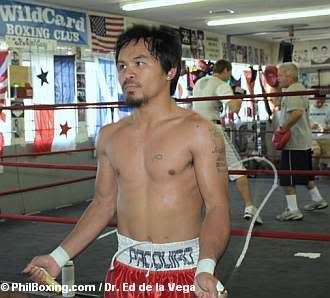 Pacquiao doing the skipping ropes.

source: Philboxing.com
Sphere: Related Content