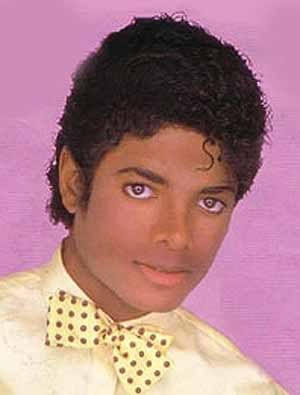 I truly missed his original appearance (pic above) as seen in the late 1970s and early-to-mid 1980s. His skin condition called vitiligo and lupus which were diagnosed in the mid 1980s along with numerous rhinoplasties ultimately led to his physical appearance today...




I was shocked and quite disturbed upon seeing the pic above, understandably it's because of the skin condition and the loss of weight made that appearance with the addition of pink red lipstick to cover up the paleness but what's disturbing is the wavy long eyelashes on the lateral aspect suitable only for girls ! oh man !

He'll be 50 on August 29, 2008. I've read that he is dependent on painkillers, Valium, Xanax and Ativan for his stress related panic attacks, hey Michael, aren't those the same drugs that killed the King of Rock n' Roll ? Those who cannot remember the past are condemned to repeat it. Hope he recovers from whatever condition he suffers, what's important is the great music he's creating.
Sphere: Related Content