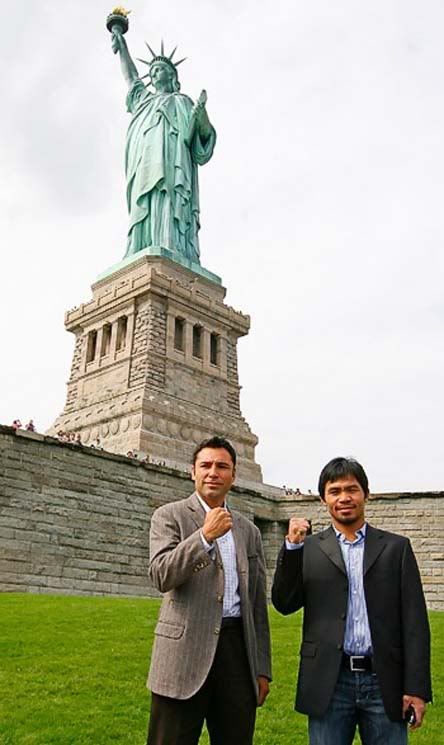 Man oh man, I must be dreaming. The snapshot highlights the most exciting event ever to come up since the 'THRILLA IN MANILA' Ironically, the 'Thrilla in Manila' was held on October 1, 1975 here in the Philippines (Sept 30, 1975 U.S. time), the Manny Pacquiao with Oscar de la Hoya snapshot was taken also on October 1, 2008.

More snapshots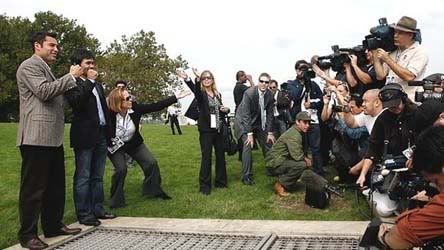 Oscar De La Hoya, far left, and Manny Pacquiao hammed for the cam in the first boxing news conference held at Liberty Island.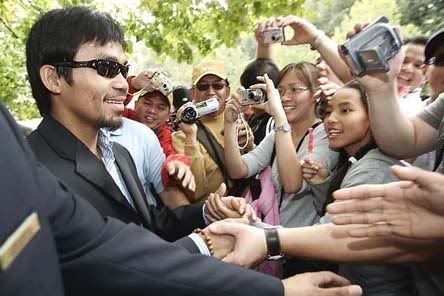 PacMan fever: Pacquiao fans turned out in droves to support their countryman.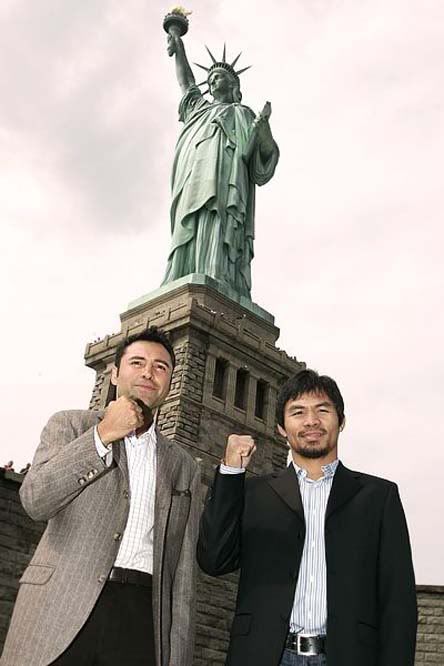 Kicking off a six-city media tour at the base of the Statue of Liberty was an appropriate setting, considering the millions of people who have looked up to Lady Liberty as a symbol of hope, prosperity and the free enterprise system. De La Hoya, the son of Mexican immigrants, is a symbol of the American Dream -- at least, it says so in his recently released autobiography, "American Son."

Pacquiao, a native of the Philippines, has made a fortune fighting in America and will make upward of $10 million in this fight.

Somewhere, boxing fans and writers alike heard Don King cackling "Only in America."
Sphere: Related Content