I got to watch again the cult 1985 movie classic 'The Breakfast Club' on an unusual media in the form of a hand-held gaming console called the PSP (PlayStation Portable), here's a snapshot of it...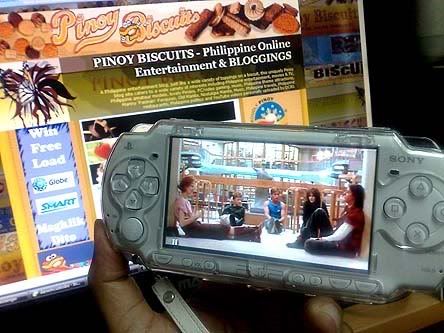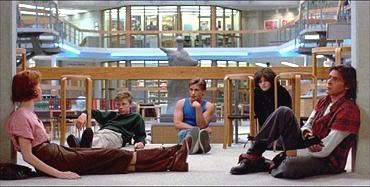 From left to right: Claire Standish (Molly Ringwald), Brian Johnson (Anthony Michael Hall), Andrew Clark (Emilio Estevez), Allison Reynolds (Ally Sheedy), and John Bender (Judd Nelson).



The Breakfast Club, one of the best coming-of-age film, was released in movie theaters here in the Philippines circa 1985 which is about the same time 'Back to the Future' was released. I remember watching the film with my ex-girlfriend at the Makati Cinema Square. I was in my second year at the Angeles University Foundation College of Medicine. The Breakfast Club's movie theme song is one of the recognizable theme songs in the 1980s "Don't You (Forget About Me)" by Simple Minds, here's a video of it...


The cast members became stars in their own right after 'The Breakfast Club'. I remember Ally Sheedy in 'Short Circuit', about a pre-Wall-E robot with the same A.I. as Wall-E. I also remember Molly Ringwald in 'Pretty in Pink', Emilio Estevez (son of Martin and Brother of Charlie Sheen) and Judd Nelson in 'St. Elmo's Fire' along with other Brat Packers Demi Moore, Rob Lowe and Andrew McCarthy. I also remember Anthony Michael Hall who managed to physical change from nerdy (The Breakfast Club) to a muscular Bully in 'Edward Scissorshand'.

The Breakfast Club has had a tremendous impact on both the teen film genre and on popular culture since the 1980s. The Breakfast Club has been spoofed by Swedish pop group, A*Teens, in their video remake of Dancing Queen featuring original cast member Paul Gleason as the Principal, here's a video of it...


JC Penney commercial aired on TV and in theaters beginning in June 2008 pays homage to the film. Several scenes are reenacted at a similar library by the commercial's actors, to the tune of a cover of "Don't You" by New Found Glory The commercial shows a shot of the school with the name Shermer High School on the exterior of the building. Here's a video of it...


I still have 'The Breakfast Club' in Betamax tape format hidden somewhere here and gathering a tremendous amount of dust I believe. Considering the tremendous impact of the film to the coming-of-age movies years later, the Breakfast Club remains one of the better high school movie genre and one of director John Hughes' best films to date, an impact that also represented the 1980s by way of its theme song 'Don't You (Forget About Me)'.

Sphere: Related Content