Foods, drinks, VIPs and world class entertainment freely flow during the 30th birthday celebration of the country's foremost athlete and the world's number boxer Manny Pacquiao at the KCC Convention Center here that saw Philippine president Gloria Macapagal-Arroyo, Pacquiao's number one supporter, stayed beside the birthday celebrant throughout the 4-hour festivities.

Here's a video from Unang Hirit highlighting the event that took place last night



Snapshots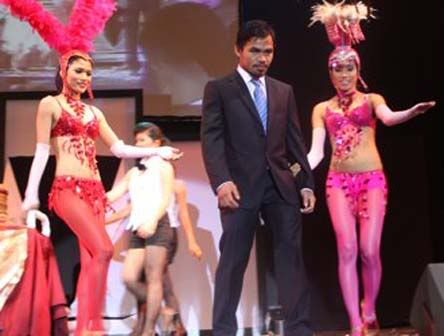 Manny Pacquiao enters the hall with pomp at the KCC Convention Center in General Santos City to celebrate his 30th birthday.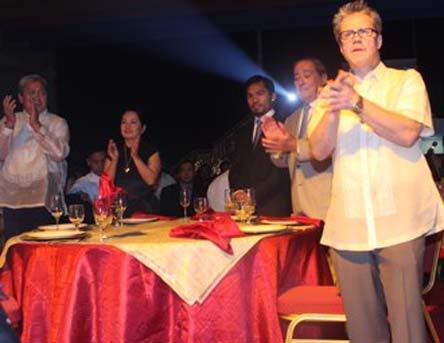 L-R: DENR Secretary Lito Atienza, President Gloria Macapagal-Arroyo, birthday celebrant Manny Pacquiao, promoter Bob Arum and trainer Freddie Roach applaud after the singing of the Philippine national anthem to start the celebrations.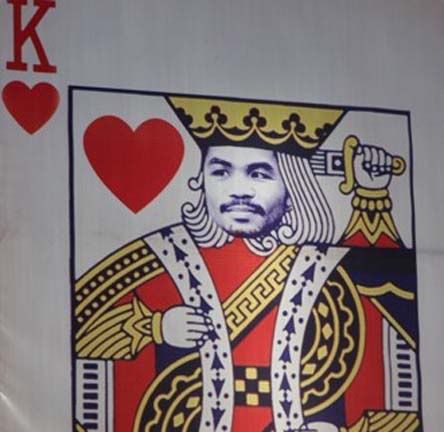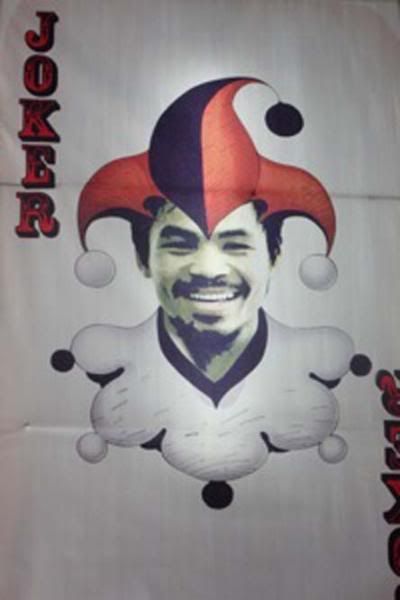 Pacquiao is both The Joker and The King of Hearts during his 30th birthday celebration.



One of the most applauded performances of the evening was the surprise appearance of Arnel Pineda, the Filipino frontman of the legendary American rock band Journey who on its concert tour this year, performed in sellout audiences in Europe and the United States. Pineda, who performed with his old Filipino band The Zoo this night, sang three of the Journey's greatest hits, Don't Stop Believin, Open Arms and Faithfully and completely captivated the president, Pacquiao and Arum.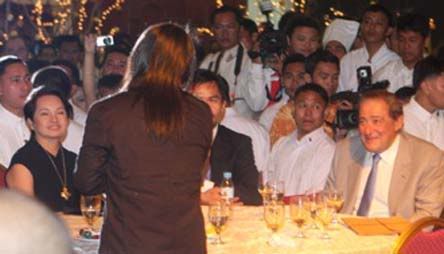 Arnel Pineda serenades the president, Pacquiao and Arum.



Pacquiao's mother, Dionisia, stole the thunder from the star-studded cast when she performed a dance number that made everyone glued to the stage.

Photos courtesy of Dong Secuya of Philboxing.com
Sphere: Related Content