Well okay, the title is misleading but the cover of today's Philippine Inquirer is so amusing that anyone who is not updated with the world of boxing would think that Oscar De La Hoya has called Manny Pacquiao a King Kong. The front cover also looks like Oscar is picking a fight with Manny anytime any where.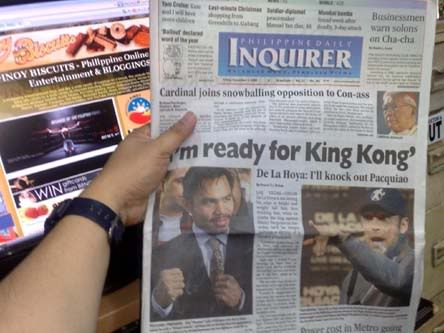 Actually, what Oscar De La Hoya did say that he's not going to take Manny Pacquiao so lightly in fact he has trained so hard that he is ready even for King Kong.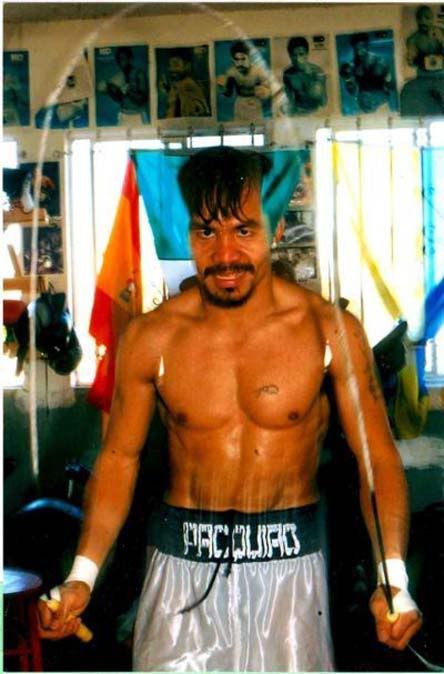 A muscular Pacman ready to gobble up all things golden (Golden Boy, get it?). Anyways, it has been reported that the physique of Manny Pacquiao is all muscles and only 6% fat as uttered by Freddie Roach himself.

A win by Manny Pacquiao will take the Filipino race to a high level bringing honor and respect to the Filipino nation. Every Filipinos will be praying for the Pacman on Dec. 6, 2008. I like to see Bernard Hopkins, Angelo Dundee, 'Nacho' Beristain', and Schaeffer eat their own words. Proud to be Pinoy !
Sphere: Related Content