Okay, I can't think of any good title for this blog and I don't want to name it with just 'Congrats, Manny Pacquiao' which is just too 'Seen That, Read That' many times whenever Manny wins a fight. After all how many times have you read articles that the sheer size of Oscar De La Hoya will destroy the Pacman ? "Wala Sa Laki Yan" (height isn't everything) is an old adage true to form exemplified by the David and Goliath story, indeed David has slayed Goliath again today Dec. 7, 2008 (Philippine time) and can't find any connection of the anniversary of the bombing of Pearl Harbor (Dec. 7, 1941) to this 'Dream Match' bout except for the words 'this day will live in infamy' which rings true, Manny Pacquiao defying the odds by beating a gold medalist and ten-time world champion will indeed live in infamy in the history of boxing.




Watch the video of the aftermath after 8th round


Manny Pacquiao catapulted his status to greater heights and he is now classed as an elite fighter. After Oscar De La Hoya I am sure it will be Ricky Hatton next year because that's Freddie Roach's target and Ricky Hatton already looks forward for the fight with Manny. It's a very Merry Christmas for all of the Philippines, proud to be Pinoy !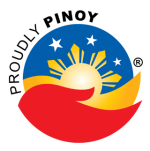 Sphere: Related Content