Here are videos in two parts from Unang Hirit featuring the Survivor Philippines 16 Castoffs (Kiko, Jace, Gigit, John, Cris, Patani, Emmerson, Chev, Nina, Vhev, Nikki, Vern, Nanay Zita, Marlon, Kaye and Charisse) at Camarine High School, Caloocan City. Video aired Dec. 11, 2008 today !

Part 1 of 2


Part 2 of 2


Kiko Rustia is indeed the leader of the group, acting as spokeperson for the whole group as seen in the part 2 video.

Snapshots from the part 2 video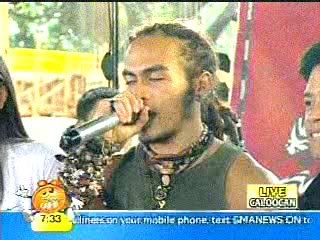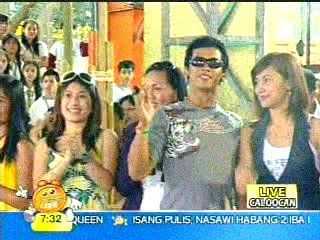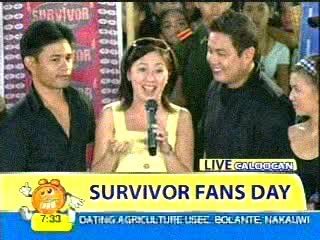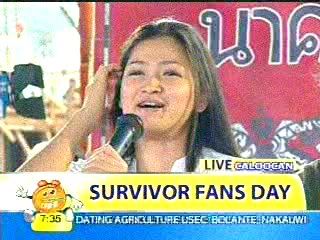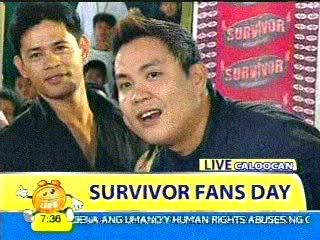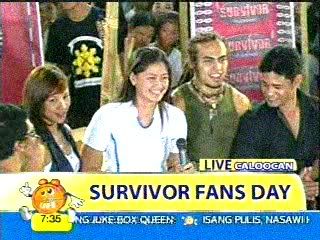 Tomorrow Friday Dec. 12, 2008 will be the last episode and as Paolo Bediones said, the episode tomorrow will be aired live ! Who will win the sole Pinoy Survivor ? will it be Rob or JC ?

Sphere: Related Content