Did you ever wished for a list of Filipino YouTubers currently making their own videos at YouTube ? Well, wish no longer because chinaeyes22 of YouTube has created a video complilation of the growing Filipino YouTube denizens who are currently uploading their own videos for us to get entertained. Here's a video entitled 'NOYTUBE' (coined by chinaeyes22 of YouTube) featuring the PINOY YOUTUBERS (as of Dec. 3, 2008)


http://www.youtube.com/watch?v=SzuCrFrD8ck



From chinaeyes22

NOYTUBE is a little something that I've always wanted to create for Filipinos to call their very own in YouTube.... even if it's just make belief. I don't know if there is an existing campaign for a Filipino YouTube but all I know is that I'm the very first one to coin the word NOYTUBE.
This video masterpiece is dedicated to ALL the Filipino YouTube friends I have made in more than two years since signing in as Chinaeyes22. Whether you're a Pinoy born in another country or raised in the good old motherland of the Philippines, NoyTube is for you! Featured in this video masterpiece are all my friends, old and new.

These are their channels in alphabetical order:

aksyunstar
an2nett3
ARCHIEzzle
aznconquerer
BATANGPALABOK
BIGKELE
billyvela
blacknurse3304
blasianFMA
brownandbastos
bykrgrl17
candiepopp
celebfalath
chubbypinay
cjxtin
cliane83
coreen17
dolphine12345
Domingo0022
dynastyman36
EasyRaoul
eishah
filijohnpino
filteany
fnafarrete
fredongbagsik
gasang1
GenTosMenTos
gpcalambro
happyslip
heavyassault
iAMdaiko
IZRAEL3000
jbvals
jerpoop
jeyti
jie2se7en
joeymasong
juliusmariano
JUV02
Kenanee
komikero
LCA101tubecast
lightningquicky
macTGP
maexdae
manicamocoh
maployKulet
mariazhei06
markpstamaria
mhEi777
moymoypalaboy
moyzie01
mralien
munchies1216
muncle
nicamoto13
nimrak03
olea24
paloydagreyt
pinoyblueflame
Pnassionkrew
pogicory1
poweraaron619
princejer1
regisor94
regisorstudios
restol1989
salope16
samurye72
saritac
sd1333
sswweett12345
sugaroverdosed
tagabinakayan
talkchit30
tambinok
tanya08
tanzie002
tarajengpot
tataktikbalang
TeamBastos
TheSarahJade
totongski
trebornoican
tsud123
whillerz2413
wipee1429hubbie
xcreativexsoulx
yadigz4life
yennyx

Other Filipino channels featured here who are yet to be my friends are:

applsnbanonos
AreUFilipino
clubfungii
DuhPinayPrincezz
islandchicpnay8
JoeyCarranza
junkim1986
JZPinoyAguinaldo
kitkatpattiewhack
livefearlesley
loulud81
m4rkyd0o
MakeupByRenRen
mnrl
ndtitanlady
ninjadrops
ninjastar712
nubianflip
pinoyballer101
PinoyProductionz
rokujr223
SweetlyNaughty
Yayareashorty
yugoban

The NOYTUBE video was inspired by Vanessa Amorosis' song Absolutely Everybody. In this case, it's absolutely every Filipino in the whole wide world.
Graphics were created in Adobe Photoshop CS3 and animated in Adobe After Effects CS3. The 3D logo in the end is generated in Lightwave Modeler and LayOut. Hope you enjoy the video.
PROU TO BE FILIPINO!!! :-)
MABUHAY ANG LAHAT NG PINOY!!!!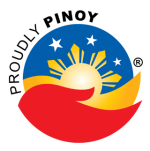 Sphere: Related Content