Okay, I seldom posts something like this in my blog but these Buddha Shaped Pears are something to amazingly behold with awe and wonderment.



Buddha shaped pears are seen in an orchard in Weixian county, Hebei province September 10, 2009. Hao Xianzhang, a local famer, spent six years to perfect the process by growing the pears inside moulds, local media reported. The pears cost around 50 yuan (7.32 USD) each. Picture taken September 10, 2009.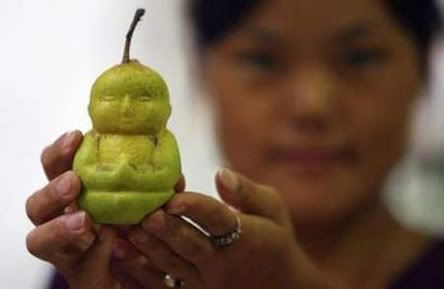 That's very impressive indeed, so..how about an Adam & Eve Shaped Apple ?
Sphere: Related Content