Today's headline newspaper cover of the Philippine Inquirer, September 29, 2008

Here's a video courtesy of BBC World News



Some snapshots from the video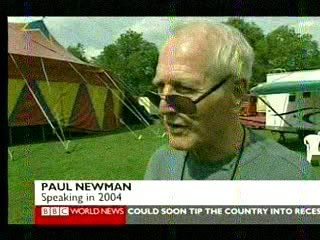 I will always remember Paul Newman in this classic film 'Butch Cassidy and the Sundance Kid' specially with the Katherine Ross scene along with Burt Bacharach's melodic theme song 'Raindrops Keep Fallin' On My Head'. I remember watching the 1969 film 'Butch Cassidy and the Sundance Kid' on TV in RPN 9 here in the Philippines and that was in 1972. I got the VCD format and a DVD format of the film.



I also remember this classic 1973 film 'The Sting' with Robert Redford and Marvin Hamlisch musical score in the film. I also remember the Oscar Awards of 1974 , The Sting garnered a number of nominations and awards. Too bad Paul Newman and Robert Redford were only together for two films, a third film could have been another classic. Life is so short.

Sphere: Related Content