Philippine mixed martial arts fans had a treat as Chuck "The Iceman" Liddell of the Ultimate Fighting Championship (UFC) paid a visit to Manila at the SM Mall of Asia yesterday September 21, 2008.




Here are some photos via my Nokia N95 celphone



I was in front of the Toy Kingdom when I took this shot



I went to the ground floor level, have to content where I stand since it's too crowded near ringside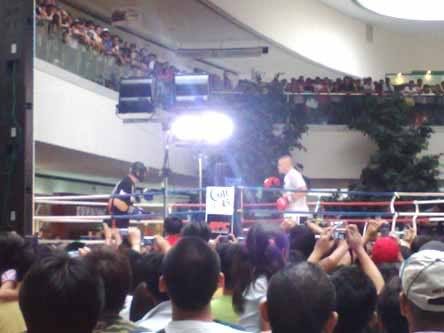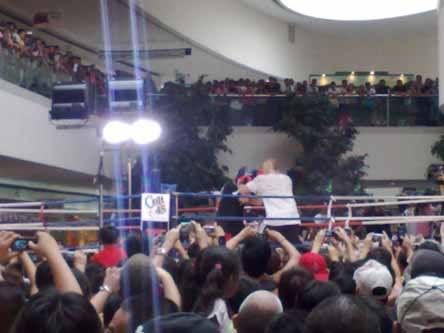 The Iceman's most recent fight was against Rashad Evans during "UFC 88: Breakthrough" in Atlanta, Georgia.
Evans won by knocking out Liddell at 1:51 in the second round of their 205-pound light heavyweight battle.
"You can't fight him going for takedowns all night. That's the way you get knocked out. I wanted to beat him at his own game," Evans told UFC's Thomas Gerbasi after the fight that saw him improving his record to 17-0-1.
Liddell fell to 21-6 following the loss to Evans.
Sphere: Related Content