Here are the videos in two parts featuring the much talk about break-up of Dingdong Dantes with Karylle from Startalk aired November 8, 2008.

Part 1 of 2



Part 2 of 2



Videos courtesy of awwwwwwws

DCRJ's say on this hullabaloo: Dingdong Dantes' break-up with Karylle is so timely which coincides with the much awaited film of Dingdong Dantes and Marian Rivera 'One True Love'. For sure the film will be a blockbuster hit and fans would want to find out if the scenes in the movie sizzled with 'kilig factor' that eventually led to the break-up. This is good for the dying Philippine film industry in the long run, eventually the Dingdong Dantes and Karylle relationship has its ups which will inevitably revived once they get mature enough yet still, a Marian Rivera relationship won't hurt either, it's their choice and fans will always be there and indirectly uplift the film industry.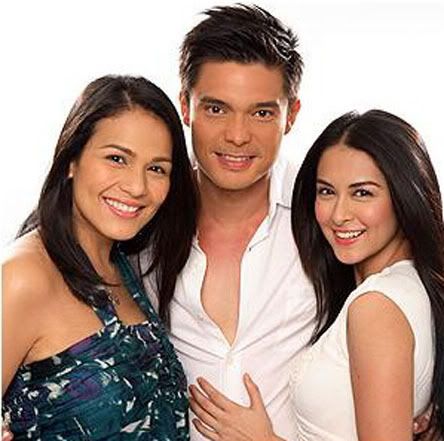 Iza Calzado, Dingdong Dantes, Marian Rivera

'One True Love' opens November 19, 2008

Sphere: Related Content