A lot of comical lipsyncing videos have been sprouting out in YouTube which is obviously inspired by the wacky duo Moymoy Palaboy and Roadfill. One particular video that actually stood out (in my opinion) is the new duo in YouTube called the OLEA BROTHERS. Their comical rendition of 'Hindi Ako Bakla' (Michael V.) under the title 'Project Moymoy Palaboy' is an uncanny resemblance in the performance and the timing of Moymoy and Roafill. The editing, the pacing, the 'script' and the bonus blooper in the end of the video is well worth watching it again and again. Here's the video courtesy of Olea24

Project MoymoyPalaboy


Snapshots from the video



This is the Moymoy Palaboy pills...



... take one of these and you'll instantly transform into...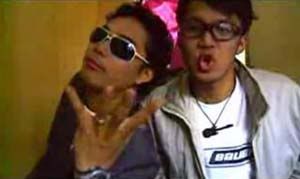 ...Moymoy Palaboy and Roadfill !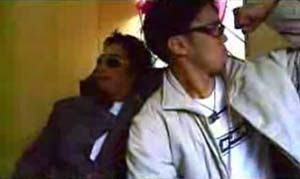 Hindi sila bakla
Olea Brothers website :
http://www.oleabrothers.blogspot.com/
Sphere: Related Content