The Philippines, even though a poor nation in Asia, we Filipinos are the number one texters in the world, the number one internet users in the world and now, the number one users of ROBOTS. Here's a video featurette called "Robots" from 'Kapuso Mo, Jessica Soho' aired Nov. 15, 2008



Snapshots from the video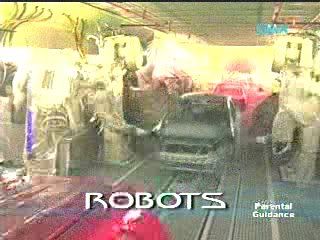 Move over Mr. Robocop, the Philippines has a new bot in town ! "Your move, creep!"
Sphere: Related Content