I am not a regular subscriber of Reader's Digest but I have bought two issues this year, first was the RD September 2008 issue with funnyman Michael V. on the cover and now, the MANNY PACQUIAO cover. I just bought my copy today at 7-11 Airport Road branch, Baclaran near my clinic.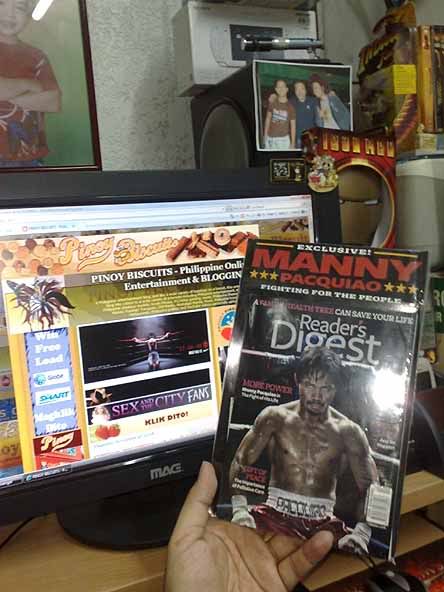 "Here is the fearless dynamo, the Mexicutioner, the Destroyer, Pacman, the People's Champ, a man so wild in the ring that he's constantly had to move up weight classes just to find boxers who can endure his lightning-fast punches."




It's a good read specially Manny's own words in his rise from poverty to boxing hero. Now on Sale in all bookstores and 7-11 outlets.

Sphere: Related Content