Another hilarious antic courtesy by the spoiled bratty Angelina (Ogie Alcasid), this episode features Angelina's artistic talents while You're-such-a-Loser Yaya (Michael V.) isn't pleased with Angelina's art. Here's the hilarious video, recorded and uploaded to YouTube by DCRJ



Some snapshots from the video



Take that Yaya !



I'm sorry Yaya, don't worry Yaya, I will fix it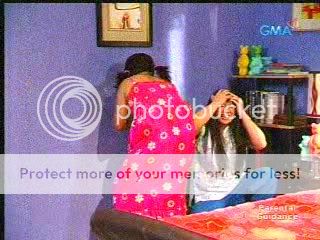 Hurre up Angelena dumudugo na !



Lucifer ?



Yaya, you really are a Loser with a capital L

****************



Behind-the-scene snapshot of Yaya & Angelina with Moymoy Palaboy & Roadfill

Sphere: Related Content