The Philippines' lone Gold Medalist Willy Wang, winner at the demonstration sport WUSHU at the Beijing 2008 Olympics, arrived to cheers at the Manila airport today Monday, holding up his glistening reward after eight months of grueling training in wushu.

"I am happy because we got a gold in the Olympics. Even if it's a special event, I am happy that we won a gold," said the Filipino-Chinese world champion in heavily accented Filipino.

Wushu is still an exhibition or demonstration sport in the Olympics and therefore, medals won in the sport, do not count in the official medal tally of nations.




Wang, who started training in the martial art when he was 12, snagged the gold in the demonstration event held on the side of the 2008 Beijing Olympics, where the country's small delegation surrendered to tough competition.

And with his win, the Philippine national anthem got to be played once in Olympic City.

Here's a video from 24 Oras, August 25, 2008



Some snapshots from the video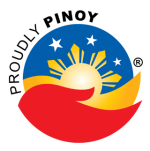 Sphere: Related Content