No wonder he already won 8 Gold medals in the Beijing Olympics, Michael Phelps was a merman before beating Mark Spitz's record of 7 Gold Medals won in a single game in the 1972 Munich Olympics!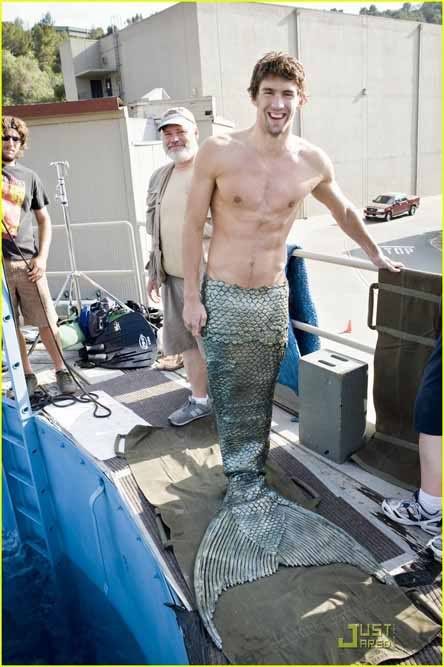 okay, kidding aside, this is Michael Phelps dressed up as a merman for a photoshoot (photo above) in a Disney Dream Portrait entitled "Where Another World is Just a Wish Away," which shows actress Julianne Moore (photo below), portraying Ariel from The Little Mermaid," surrounded by other mermen and mermaids including Olympic swimmer Michael Phelps




photographer Anne Leibovitz (photographer below) recalled from the shoot. "Michael, too. His movements were so graceful and beautiful you just felt like you were watching a real merman."


Watch the video below of Phelps and Moore's photo shoot...

Sphere: Related Content