Owners of nude girly bars in Manila were tired of the raids done by the Manila police in the evening to the wee hours of the night. This time the bar owners prefer a new timeslot - 12 high noon !.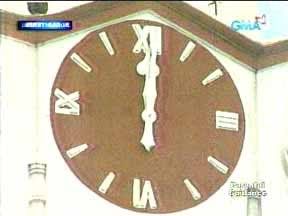 But somehow and somewhere there will always be a squealer or a stool pigeon in search for doing some good deed, some bounties or perhaps some fame. Whatever the reasons by the squealer it definitely reached the dwelling of the Mayor of Manila by way of the 'Imbestigador' staffs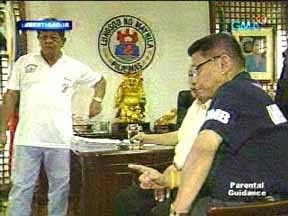 Manila Mayor Alfredo Lim was shown a video footage of the live show from a hidden spy camera, 'Imbestigador' Mike Enriquez looks on.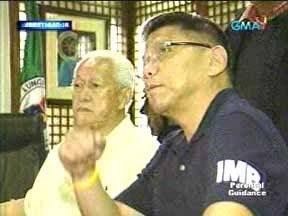 Mayor Alfredo Lim immediately ordered the raid of the bars at high noon and the arrests of the owners, club managers, bouncers but not the girls which Mayor Lim considered as victims.




Mayor Lim and Mike Enriquez were amused to see the poster about the girl's wearing of panties by color coding !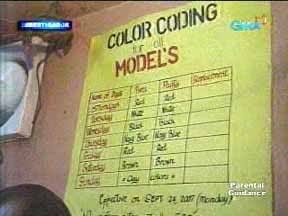 Sphere: Related Content