More Philippine celebrities were spotted by my brother Darwin, who resides in Las Vegas, during the Pacquiao vs. Marquez II 'Unfinished Business' WEIGH-INs last March 14, 2008, a day before the boxing bout.

here are some of the Philippine celebrity sightings with my brother Darwin...



Bobby Pacquiao, brother of Manny. Bobby Pacquiao, on March 13, 2008, got a 1st round knockout at the hands of undefeated Californian Urbano Antillon's (22-0) marked Pacquiao's his fourth straight loss. The snapshot was done March 14, 2008, a day after Bobby loss to Antillon.



Sports columnist and ring side announcer Joaquin 'Quinito' Henson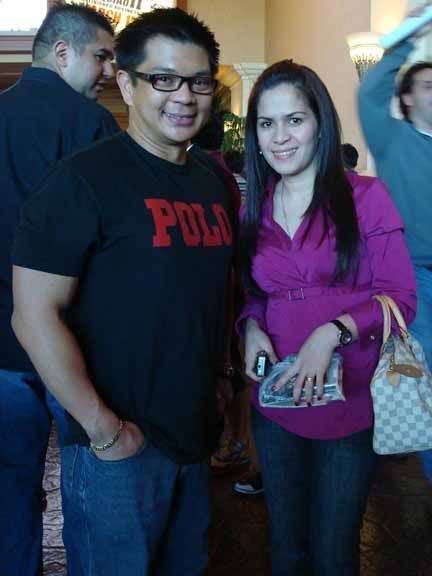 No, this isn't Jinky Pacquiao but her twin sister Janet.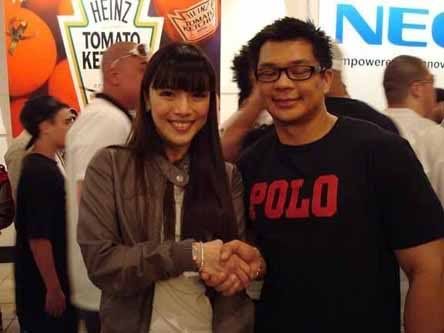 Ciara Sotto, daughter of Tito Sotto and Helen Gamboa. Ciara sang the Philippine national anthem at the Pacquiao vs. Marquez II bout.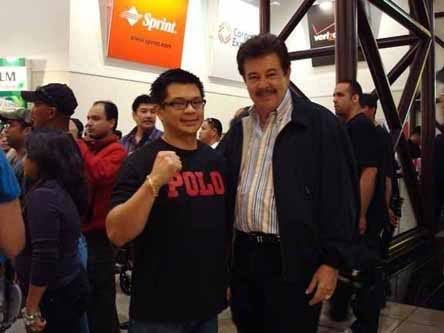 Eddie Gutierrez never missed a Manny Pacquiao fight in Las Vegas.



Captain Barbell and Kamandag himself, Richard Gutierrez all fisted up.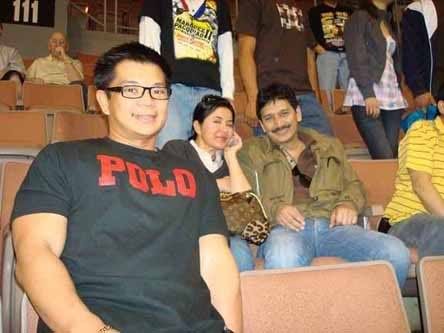 And at the back of the seat area were Lorna Tolentino and Rudy Fernandez.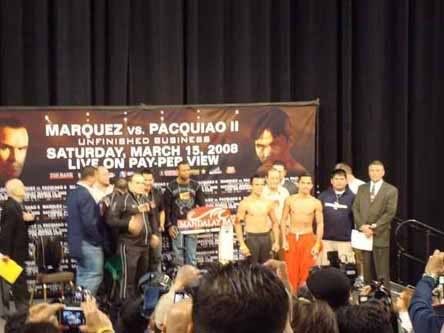 Manny Pacquiao and Juan Manuel Marquez at the weigh-ins.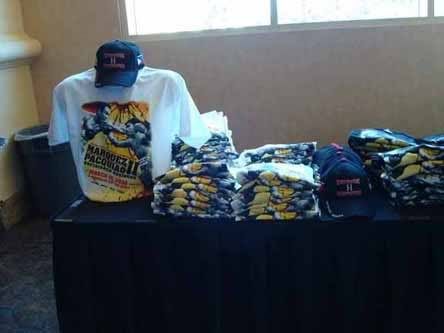 Manny Pacquiao shirts are popular merchandise in Las Vegas.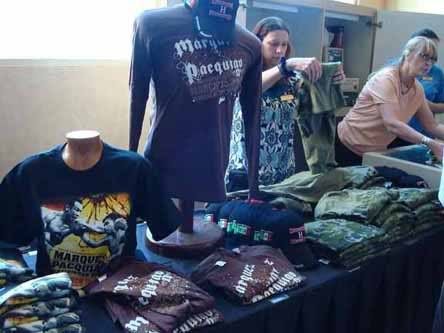 Sphere: Related Content