Award-winning journalists, Howie Severino, Maki Pulido and Raffy Tima travel to different parts of the country to prove that the impact of climate change reaches far beyond the glaciers of the Polar Regions. Severino visits Bicol, where a 150-meter fault line and intensifying typhoons threaten to bury towns with landslides. Pulido discovers a town in La Union that has dwindled to more than half of its original size. In El Nido, Palawan, Tima ventures underwater to investigate a phenomenon called coral bleaching.

Here's a series of frames signifying the time passage of Global Warming. Snapshots from the Richard Gutierrez documentary - GMA-7's SIGNOS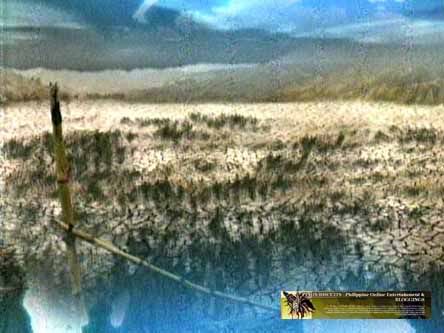 ****************************

SIGNOS 'FATAL SIGNS' - BANTA NG PAGBABAGONG KLIMA (The Threat of Climate Change) Part 7 of 7 - APRIL 20, 2008



Recorded and uploaded to YouTube by shenbrood on April 20, 2008.
Sphere: Related Content