From last night's episode...

True to their word, both Kevin and Daddy John try their best to resolve their conflicts. Kevin and Josef had already patched things up. Kuya talked to Josef, stressing that respect for elders is a must, despite everything, and that he would not tolerate disrespect.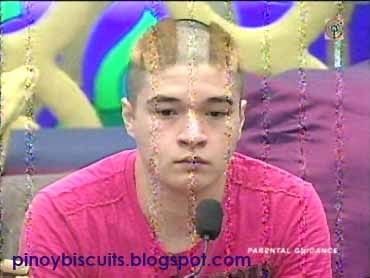 Josef owned up to his faults and promised to control his anger and emotions and to respect his elders at all times. For this, Kuya commended his humility and acceptance. Within seconds, Daddy John was in the Confession Room as well, and Josef greeted him with a hug and an apology.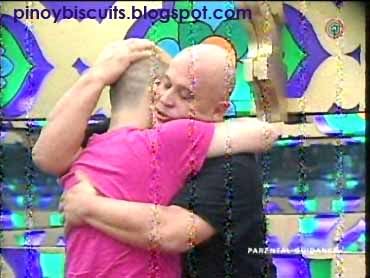 Daddy John returned the same with enthusiasm and repeated what he told Robi earlier. He added that elders can also be wrong, and again apologized for his actions. "You are a good boy," he said. "I love you."




When Kevin found out about the patch-up, he was relieved and wanted to talk to Tita Anna, to find out how things can be fixed. Tita Anna was still obviously pessimistic, stating that she had been emotionally battered by Kevin's father.




She wanted a sincere and remorseful apology from him, but one that was neither demanded nor requested by anyone. Kuya intervened, saying that though he wasn't forcing things, it would help a lot if they fixed the conflict already, especially as Josef and Daddy John were already on good terms. Daddy John has already requested that he be allowed to cook Tita Anna breakfast, make fresh orange juice for her cold, and offer her flowers. Hopefully, this would be enough for Tita Anna to close the issue.

TV screen caps made by DCRJ. Article from this website http://teensplus.pinoybigbrother.com/tabid/134/Article/509/Default.aspx
Sphere: Related Content