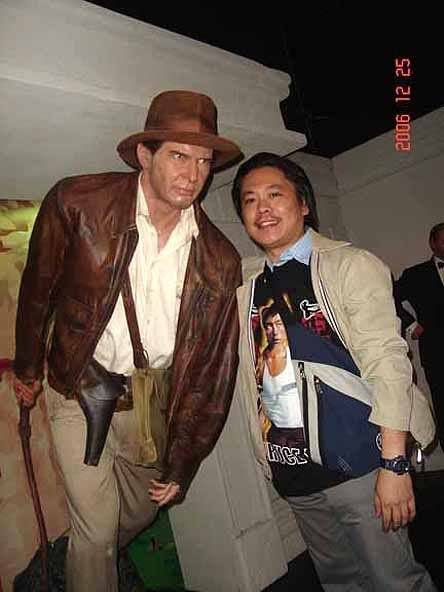 DCRJ with the wax replica of Indiana Jones (Harrison Ford) at the Madam Tussaud's Wax Museum in Hong Kong, Dec. 25, 2006.

We went grocery-ing at SM MOA yesterday for our week's supply and I found these cereal boxes and immediatley grabbed two of 'em...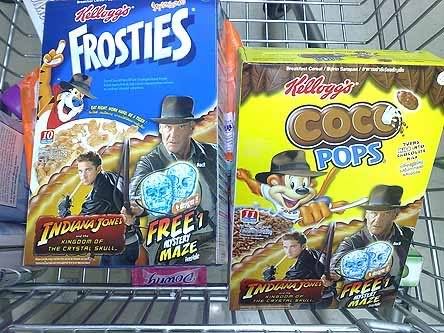 To my disappointment I found out that the 'toy-in-a-box' is nothing but an ordinary plastic maze, and to make matters worse for an Indiana Jones memorabilia collector like myself there's no Indiana Jones label on it...crap!




I've been a big fan of Indiana Jones (Harrison Ford) since I first saw 'Raiders of the Lost Ark' in 1981 with my ex-girlfriend at the Makati Cinema Square. The rough-and-tumble grittiness of Indiana Jones conceived by every geek's favorite George Lucas in tandem with the director of directors Steven Spielberg. Tom Selleck must've regretted the chance to play the man with the battered hat (Selleck was Lucas' first choice to play Indiana Jones) instead he got stucked in Hawaii in 1981 on contract with the series 'Magnum P.I.'

The Philippines had its share of Indiana Jones imitations or spoofs (I'd say 'Gaya-gaya puto-maya') such as Vic Sotto aka Crocodile Jones in the Philippine film 'Crocodile Jones: The Son of Indiana Dundee' (1990) which is actually a spoof of Indiana Jones and Australian icon Crocodile Dundee. GMA-7's TV series 'Asian Treasure' (2007)starring Robin Padilla and ex-GMA talent Angel Locsin, with Robin Padilla obviously donning an Indiana Jones outfit..holy mackarel ! GMA team, where are your originalities ?




I bought the Indiana Jones complete DVD set including the behind-the-scenes making of the trilogy last 2003.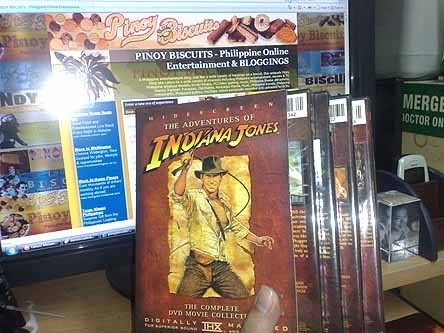 I remember the 'Indiana Jones Adventure Ride' in Anaheim Disneyland when we visited the U.S. with my daughter in November 2003. We rode a cable car similar to the cable car seen in the mine chase tunnel scene in 'Temple of Doom', it was one of the spectacular fun ride I've ever been into. It was a huge thrill for me to see the big boulder that used to chase Indy in the beginning of 'Raiders'

snapshots of Indy souvernirs in the 'Indiana Jones Adventure' area in Adventureland, Disneyland, Anaheim, California.




I remember cutting out this movie ad (photo below) from a newspaper, pasted it on a cardboard and water colored it to make it look like a poster, that was done in 1988 during the showing of 'Indiana Jones and the Last Crusade'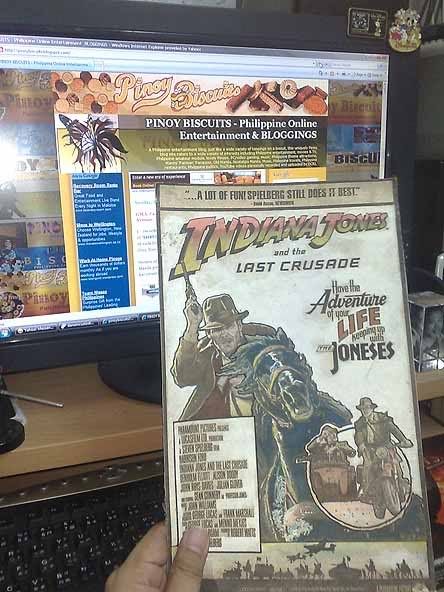 it's amazing to see Harrison Ford at the age of 65 years old dressed up again as Indiana Jones after 20 long years since 'Last Crusade'. The costume fits like a charm (photo below) I still wish that his aged facial features be computer generatedly enhanced to make it look like he is still in his 30s or 40s with settings set still in the 1930s instead of the 1950s which will be seen in 'Kingdom of the Crystal Skull'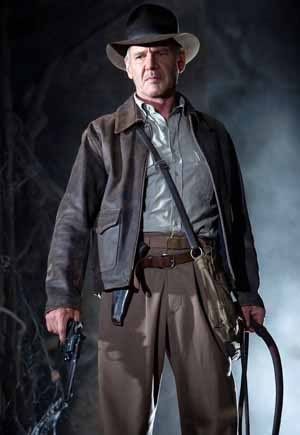 I am happy that Steven Spielberg, George Lucas and Harrison Ford teamed up again for the 4th installment despite their busy schedules. I am excited on the showing of 'Indiana Jones and the Kingdom of the Crystal Skull' to be released May 22, 2008.
Sphere: Related Content