Here's John Travolta as Tony Manero in the movie 'Saturday Night Fever'

in the snapshots (below), Tony worries too much about his hairline becoming thinned.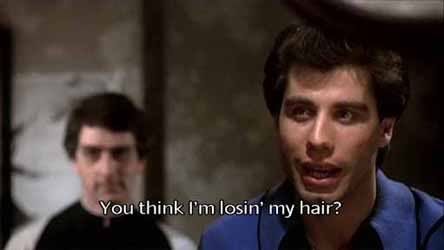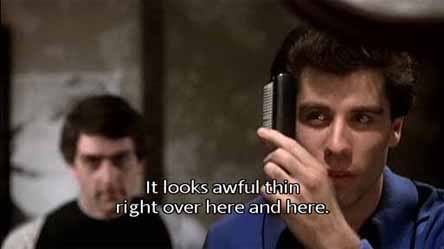 and that was in 1977.

28 years later, John Travolta as seen in the movie BE COOL (2005) has a receding hairline.




********************

Also a snapshot (below) from the movie SATURDAY NIGHT FEVER (1977), take note of a ROCKY poster displayed in Tony Manero's (John Travolta) room.




Sylvester Stallone (star of ROCKY) must have enjoyed seeing his 'Rocky' poster displayed in Saturday Night Fever he decided to direct the 'Saturday Night Fever' sequel STAYING ALIVE (1983).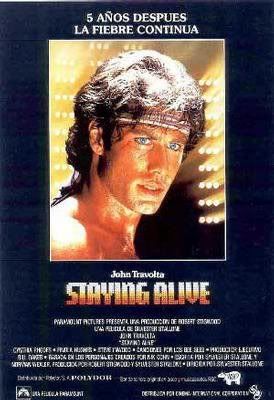 'Staying Alive', a film directed by Sylvester Stallone

n fact Sylvester Stallone appeared in a cameo in STAYING ALIVE as a pedestrian who accidentally bumped Tony Manero (John Travolta) on the streets.
Sphere: Related Content