My travels to the Oceanariums on 3 countries (Malaysia, Singapore & Hong Kong) and the Philippines' Manila Ocean Park Oceanarium.

Each of the Oceanariums that I've visited has its own unique ways of attracting visitors.

Singapore's Underwater World in Sentosa (3 pics below)




*********************
Malaysia's Aquaria (4 pics below)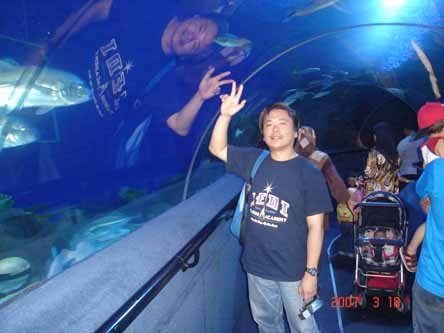 ********************

Ocean Park Hong Kong (1 pic below)




********************

Manila Ocean Park (4 pics below)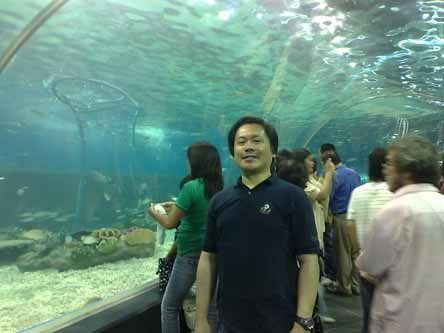 Hong Kong's Ocean Park HK has an oceanaruim tunnel (with a 'walkalator') only for shark species and it's the shortest one of the 4 oceanariums I've visited although Ocean Park HK has a huge fish tank with fish varieties spanning 4 floor storeys tall. Singapore's Underwater World in Sentosa has the longest oceanarium tunnel measuring 83 meters with a moving 'walkalator'. Malaysia's Aquaria also has a moving 'walkalator' on its side. Manila Ocean Park oceanarium has no walkalator which impedes the flow of visitors specially on a crowded weekend.

The Tunnel Oceanariums in HK, Singapore and Malaysia has huge fish varieties while the oceanarium in Manila Ocean Park contains small fish varieties.

Flash photography is not allowed in Manila Ocean Park for reasons that sudden flashes of light might scare the fishes but in Singapore, Malaysia and HK's oceanarium no one seem to prohibit us with the use of flash photography. I've observed series of numerous flashes in the tunnel and no one seem to caution us with attendants standing by. Different strokes for different countries ? Why is the Philippines the only one who cares about the prohibition of flash photography ?

Malaysia's Aquaria not only contains the oceanarium but also exhibits reptiles and primates. HK's Ocean Park has numerous fun rides and a dolphin show. Singapore's Underwater World is just one of the attractions in the huge island of Sentosa, getting there is by cable car.

Manila Ocean Park still has a lot of room for improvement since it's still in its 'infancy' compared to the other 'aged' ocean parks. It was a crowded day when I visited MOP (last March 2, 2008) with queue lines started from the street outside the park. Rude employees blurting out the prohibition of flash photography was a let down specially the employee at the 'touch pool' area and at the tunnel, having said that, I am still excited on my second visit specially on the opening of the unique mall, hotel and the soon-to-be-open marine open habitat where you can dive with a snorkel in a simulated ocean area.
Sphere: Related Content