I finally got the chance to visit the famous HOOTERS of MANILA BAY Philippines located at the Esplanade, SM Mall of Asia, Pasay city, Philippines.




Some say the Hooters Chicken Wings are out of this world but what I really like about Hooters are the Hooters Girls !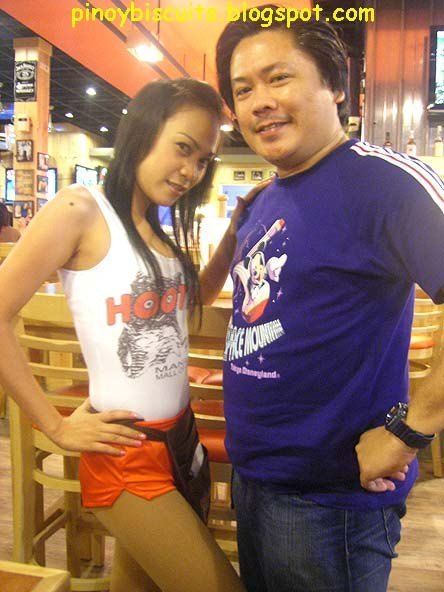 Meet Hooters Girl Mary, the pretty server at our table.



Hooters Girl Mary gamely poses as she take our orders of the almost-famous Chicken Wings. (Mary, salamat ! muah !)



Meet the seductive and alluring Hooters Girl Glech, she's the one who brought our dinner...ooh lala !



Our sumptious dinner...chicken wings, garlic rice, fries and a burger to go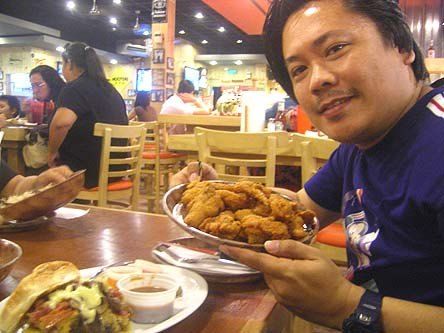 Honestly, there's nothing spectacular about the taste of the Hooters chicken wings, lots of hardened breaded crust and oils somewhat impaired the taste but that's not stopping anyone to visit the place, seeing a sexy and alluring Hooters Girl server is worth the experience. Believe me, you'll never want to go back to a place with male servers once you've seen the beauty of the Hooters Girls ! hehe



While we dined, we were treated with a dance number by the Hooters Girls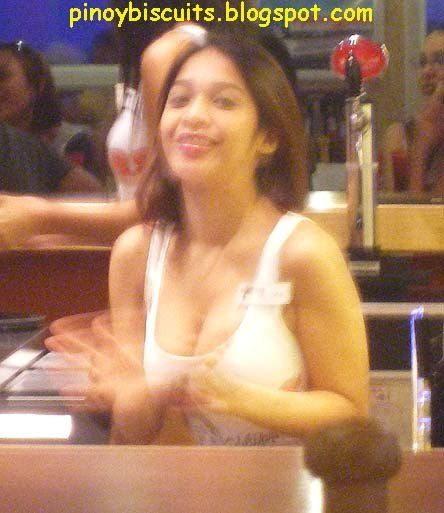 She caught my attention, a charming Hooters Girl at the counter



Might as well post these stolen (paparazzi ?) shots, one of the fine views inside.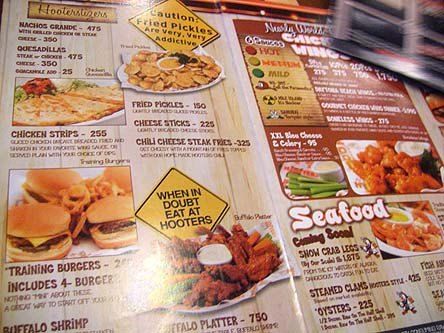 Overall experience was somewhat fair, the food not really spectacular as what I've read in most reviews but the ambience is enjoyable specially seeing sexy Hooters Girls in orange minis is the main element here, other than the girls with outstanding service there's nothing much to be said about the food itself. What's great with Hooters here in the Philippines is that you and your buddies have a new hang-out on get-togethers, eyeball meetings, family gatherings, barkada bondings with sexy and alluring Hooters Girls at your service.
Sphere: Related Content