I recorded the Startalk video on TV last Saturday May 10, 2008. Jennylyn Mercado says it's a boy obviously from an Ultrasound result.

Here are some snapshots...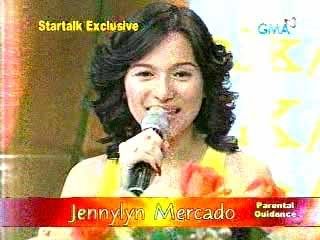 With Startalk hosts Lolit Solis and Joey de Leon



This is Jennylyn's reaction when a fan from the audience suggested that the boy be named 'Mark'



Jennylyn's parents

Here's the video I uploaded to imeem, for all you Jennylyn fans out there...


Sphere: Related Content