I don't know what 'Getching' is, probably a word coined by Mr. Joey de Leon. Here's the EB BABES singing the 'Getching It' song for the letters D and M for the day on 'Itaktak Mo O Tatakbo' game portion of EAT BULAGA.



Letters D and M today May 21, 2008



EB Babes are getting better everyday but still no one can replace the original group Sexbomb Girls.



She's ex-Miss Mark Herras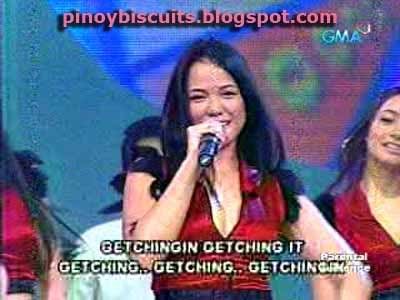 She's my fave of the EB Babes, Belle Rivera...same surname as mine


Here's the video I recorded and uploaded to YouTube awhile ago May 21, 2008

Sphere: Related Content