Howie Mandel
From Wikipedia, the free encyclopedia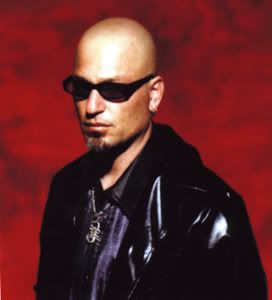 Born Howie Michael Mandel II
November 29, 1955 (1955-11-29) (age 52)
Toronto, Ontario, Canada
Spouse(s) Terry Soil Mandel

Howie Michael Mandel II (born November 29, 1955) is a Canadian comedian and actor, known primarily for his work on television. He is best known as Ed Flanders's young intern, Dr. Wayne Fiscus on the medical drama St. Elsewhere, as well as creator and star of the children's cartoon Bobby's World.

Mandel is currently the host of the popular U.S. game show Deal or No Deal, airing on NBC, and the Canadian version, Deal or No Deal Canada, airing on Global.




Howie Mandel Meets the 26K of Kapamilya Deal or No Deal. Howie Mandel visited the Philippines from April 22 to 25, 2008, to tape a special episode as part of the show's ongoing World Tour. In this special edition, all elements of the Filipino version were used, except that the game was played by American rules, using American money and contestants. Kris Aquino joined US host Howie Mandel as co-host. This special episode, the first stop of the US series' World Tour, aired on the American NBC network on May 5, 2008. See the video below



YouTube video by dryedmangoez1

Here are some snapshots from the video


Sphere: Related Content