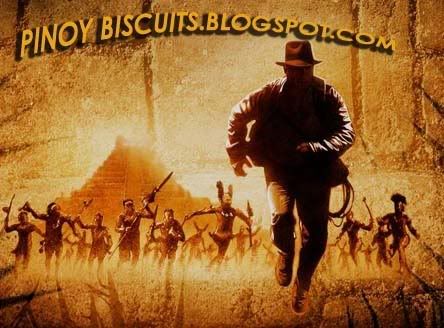 The adventures of Indiana Jones captivated millions of movie goers around the world. Movie fans will be treated once again with the 4th installment of the Indiana Jones franchise on May 22, 2008 entitled 'Indiana Jones and the Kingdom of the Crystal Skulls'. The 4th and latest movie revolves around a race against the Soviets to find the crystal skulls which took place in the 1950s (obviously because of Harrison Ford's age). The soviets, this time, are the villains which is fitting because the 1950s up to the 60s involved conflicts between the U.S. and the Soviet Union at the time. One particular element in the 4th installment are the crystal skulls, legend tells of the ancient Maya who possessed the 13 crystal skulls which, when united, hold the power of saving the Earth.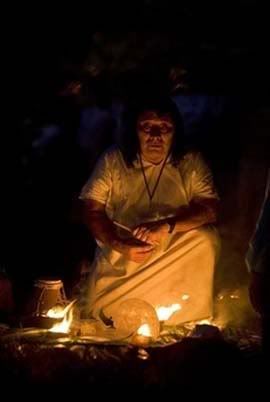 Lacandon priest K'in Garcia kneels over a crystal skull at the Mayan ruins of Palenque, Mexico March 10, 2008. This is a fact which separates the Indiana Jones fiction, the tale of the crystal skulls inspired the latest Indiana Jones movie.

With the crystal skulls in mind, flashbacks of images from 'Indiana Jones and the Temple of Doom' sets up. The central items of quest in Indiana Jones and the Temple of Doom (1984) are the sacred Sankara Stones, the Sivalinga. According to Hindu mythology, Sankara was a priest who ascended Mount Kalisa where he met the Hindu god Shiva. Shiva gave him five stones with magical properties with which Sankara was meant to combat evil. The 5 Sankara Stones when combined gives magical power just like the 13 crystal skulls when combined.



The Sankara Stones, props from 'Temple of Doom'

Whether the elements in the stories are facts, fictions, or myths, the most important element is Harrison Ford who once again dons the suit of Indiana Jones to thrill us for another 4th adventure.




article source : Crystal Skulls / Sankara Stones
Sphere: Related Content