The ides of March (March 15) seems like it was just concluded yesterday when Filipino Manny Pacquiao won the coveted WBC Super Featherweight belt by a very close split decision over Juan Manuel Marquez. I remember watching the fight live (in real-time) inside SM Cinema 6 at the SM Mall of Asia with my family on a Sunday morning (March 16 Manila time), held my breath until Michael Buffer announced the winner, jumped and arms raised upon hearing Michael Buffer's words '115-114...and NEW...' Every Pacquiao fight is a family affair, an exciting trip to the theater, popcorn and drinks during the undercards, texting friends announcing prematurely to them who the winner is while they're watching the fight on a delayed telecast on TV, and it's either my lunch treat with my family or head straight home depending whether Pacquiao won.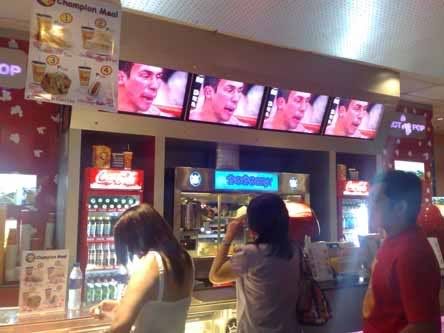 Watching a replay of the Pacquiao-Marquez first bout on TV monitors while buying popcorn and drinks for the Pacquiao-Marquez II in an SM Cinema.



the Axe promo girls one of the sponsors of every Pacquiao fight in all SM cinemas are bonus treats.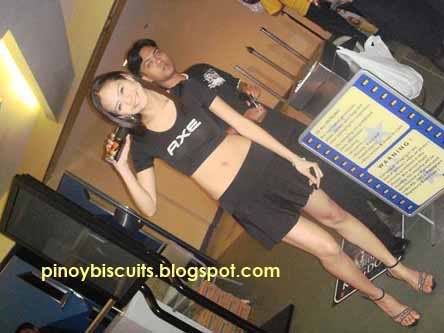 Heck, I even took snapshot of Manny Pacquiao on the big screen.



But nothing beats the actual attendance in a Pacquiao fight like my brother Darwin (based in Las Vegas) has done in every Pacquiao fight in Las Vegas, Nevada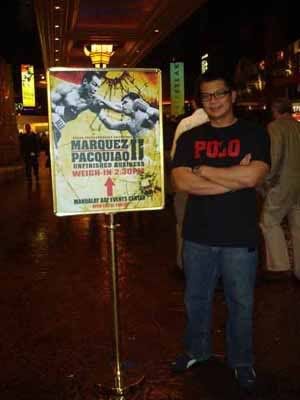 Heck, he even gets to meet Freddie Roach in a photo-op, trainer of Manny



Now, the hype is on again, this time it's Manny Pacquiao vs. WBC Lightweight champ David Diaz



My brother already got 3 tickets from Mandalay Bay



Numerous articles hyping the bout started to file up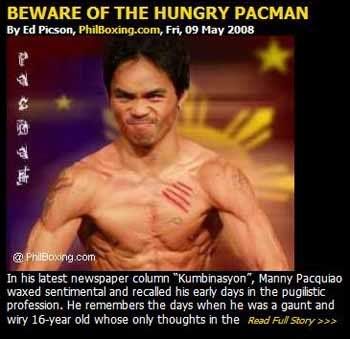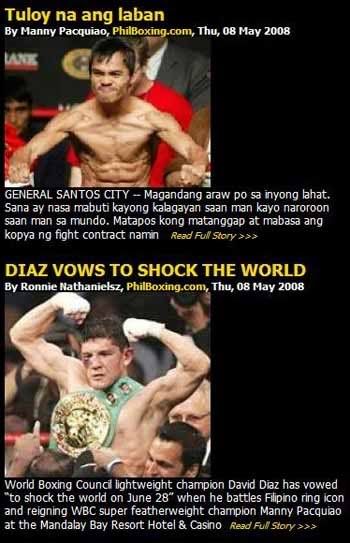 I wish I could go with my brother in Las Vegas and watch the fight over there but time won't permit me. For the meantime, the popcorns and the drinks (and the Axe girls) at SM cinemas will do. I just hope Manny Pacquiao won't retire just yet in a year or two, I might be able to watch the fight in Las Vegas hmmm 2009 or 2010 perhaps ? still keeping my fingers crossed.
Sphere: Related Content