I've been a Star Wars fan since the first film rolled by in 1977. I remember watching Star Wars for the first time with my cousins and my late grandfather in a movie theater inside Harrison Plaza on F.B. Harrison St. Malate in Manila, yes there was a theater inside Harrison Plaza way back in 1977, and that was before the big fire that engulfed the Plaza in 1980 (a bit of history there). From then on, I've been collecting stuffs that is Star Wars, from the action figures from Kenner to original movie posters with 'Revenge of the Jedi' which was a tentative title for Episode VI to Star Wars vinyl records with movie narration to numerous books, band aids, KFC Chuckie and Jollibee Kiddie meals to Star Wars Lego. I even have Star Wars trilogy in VCDs, Star Wars trilogy in VHS format, Star Wars original theatrical release (1977, 1980, 1983) in DVD, Special Edition trilogy in DVDs, the prequel trilogy in DVD...I even have an original 'The Making of Star Wars' in Betamax format !



Photo taken November 2003 in front of the Grauman's Chinese theater in Hollywood Boulevard, Los Angeles. This Stormtrooper asked for a 1 dollar tip before this photo-op.



Some of the Star Wars collectibles I have amassed over the years. I got the Darth Vader action figure made by Kenner in 1977, how much do you think it's worth now ?



That's me toying around with a Darth Vader helmet.



one of my collectibles, an Anakin Skywalker mini-light saber



Photo taken at the basement level of Panda Hotel in Hong Kong, December 2006

I love the Star Wars original trilogy but hated the prequel 'Phantom Menace', was relieved with 'Attack of the Clones' (in my opinion, George Lucas came back in true Star Wars form with 'Attack of the Clones), saddened with 'Revenge of the Sith' because there was no more Star Wars to look forward to...until now.

Star Wars : The Clone Wars (not the series seen in Cartoon Network, but the CGI movie) will be released in theaters on August 15, 2008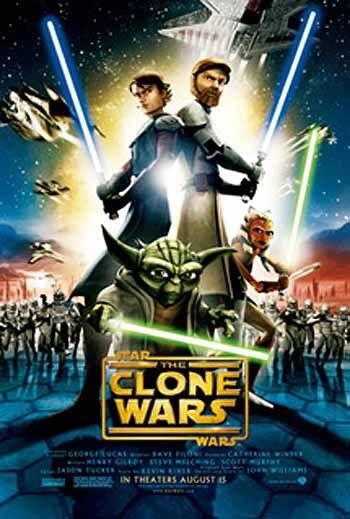 yahoo! it's great to be a Star Wars fan once again !
Sphere: Related Content