Manny Pacquiao meets WBC Lightweight Champ DAVID DIAZ in a press conference in Los Angeles, California, May 13, 2008. Scheduled bout on June 28, 2008 billed as 'LETHAL COMBINATION'.

Here's a video from 24 ORAS, news program in the Philippines, I personally recorded and uploaded to YouTube.



Here are some snapshots from the video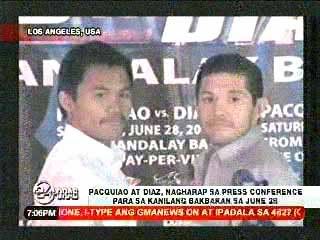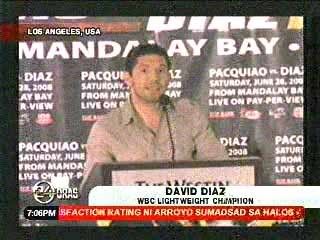 MANNY PACQUIAO gunning for a 4th World title in 4 different weight division when he faces WBC Lightweight champ DAVID DIAZ on Junbe 28, 2008. Mabuhay ka Manny !
Sphere: Related Content